Electric van pays off for Waikato franchisee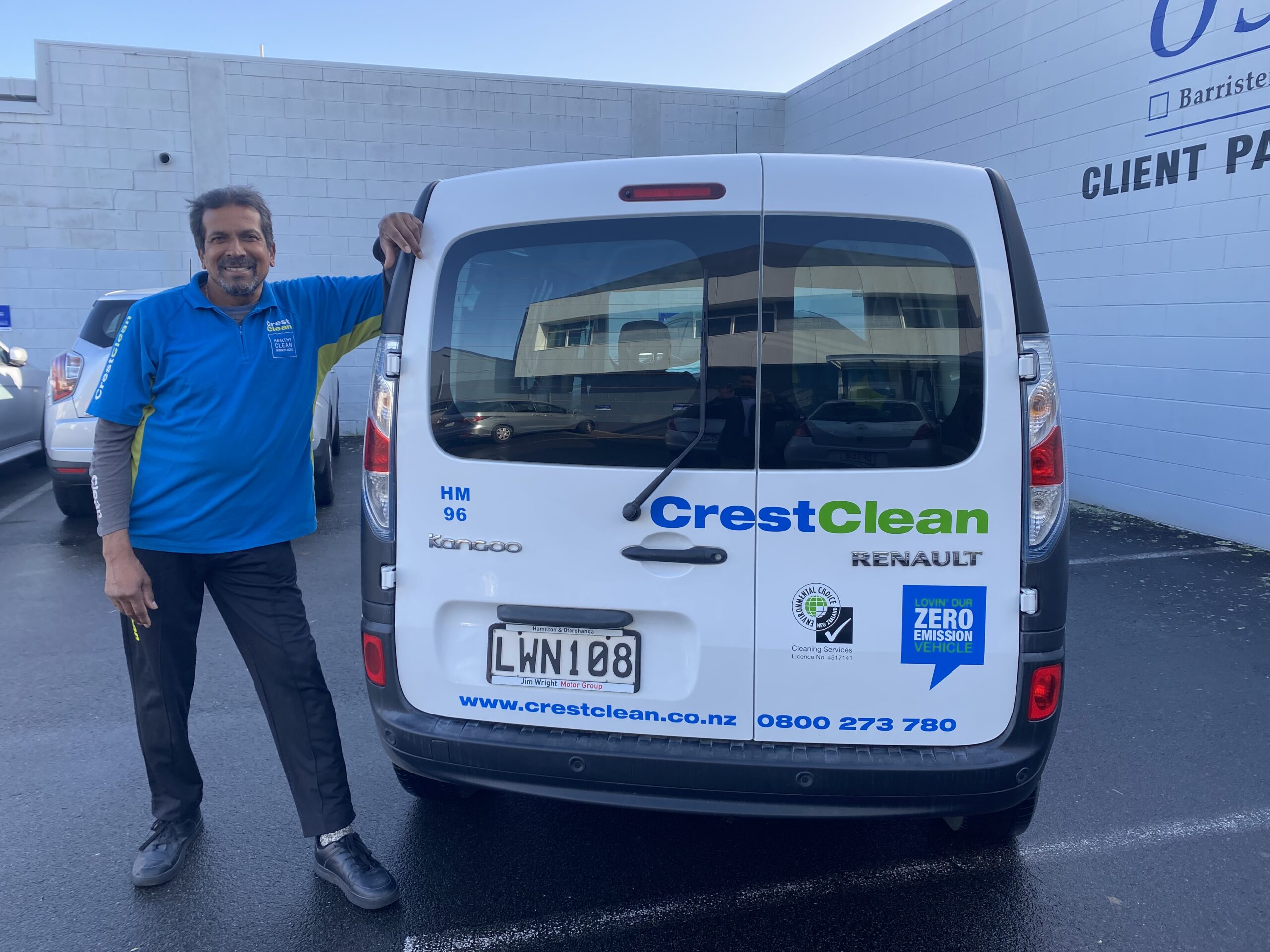 It's a clean, green, money-saving machine!
Narend Kumar has become the first Waikato franchisee to use a fully electric van for his CrestClean business, and says there's no looking back.
The 2018 Reanult Kangoo is saving him $1000 a month in fuel and operating costs, while also helping to save the planet.
"The environment is number one, especially with everything that is happening now with climate change," says Narend.
Narend and his wife Pushpa joined CrestClean nine years ago. They live on a lifestyle block 15km outside Hamilton, where they have solar panels on their home, bore water, a bountiful vegetable garden, chickens and livestock, they are largely self-sufficient.
"We moved to the farm so our three boys could experience a rural lifestyle, as we both come from a farming background. We just love it," says Narend.
Narend says he can travel for 160km on a full battery, which is more than enough for the twice-daily commute into town.
With the solar panels, it costs just $2 a day to charge the van, which also has minimal maintenance costs.
After selling his previous petrol-powered van and receiving a clean car rebate, the van will soon be paid for in fuel savings.
"It's nice and smooth to drive, and there's plenty of room for all my cleaning equipment. I'm loving it."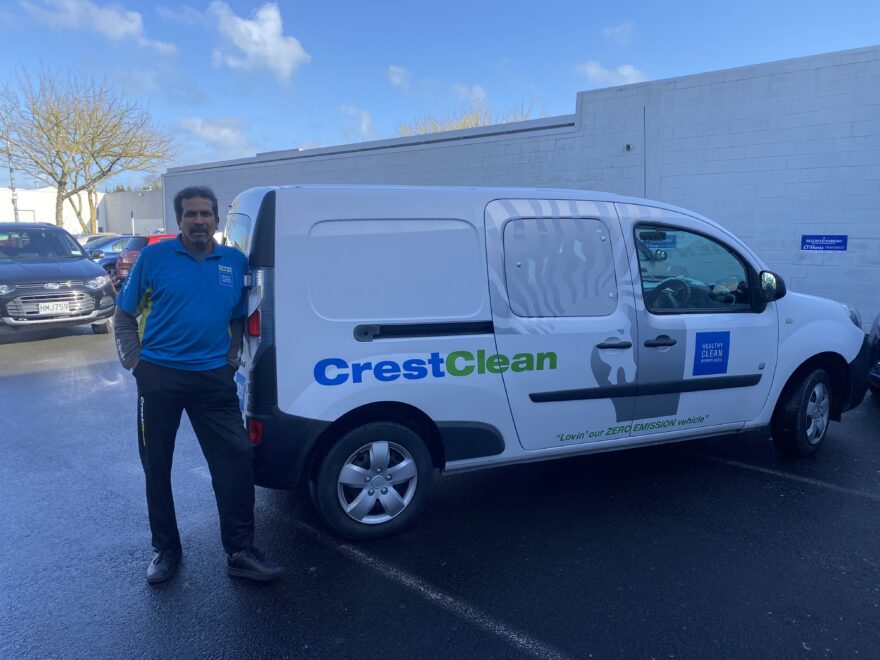 Narend says it's a great business investment, and now he has his eye on an electric car for personal use.
"My wife already has a hybrid, and I'd like to get an EV for my next car."
CrestClean's Waikato Regional Master Franchisee Nivitesh Kumar says investing in an electric van for his business it's a "great move".
"Narend is contributing to the environment, while also saving lots of money and time."