Tara and John celebrate 3 years with CrestClean!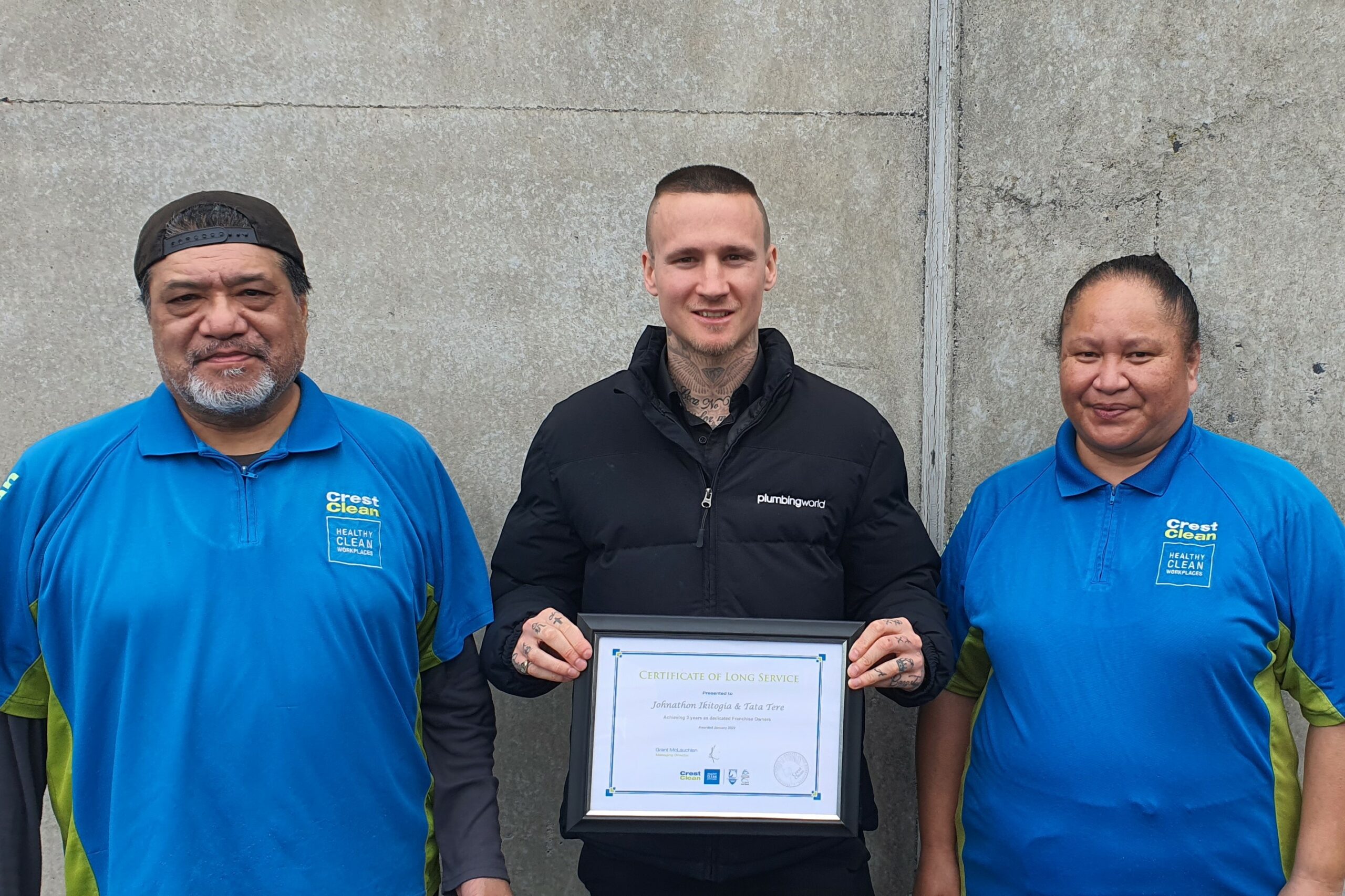 Congratulations to Auckland West franchisees John Ikitogia and Tara Tere, who have received a 3-Year Long Service Award from CrestClean.
The couple were presented with the award by one of their happy customers, Boaz Peach, who is the branch manager of Plumbing World New Lynn.
John and Tara have been providing Plumbing World with a cleaning service since they started their business.
"They're very pleasant, really polite and always have a good conversation when they come in. They're great people. They feel like part of the team," says Boaz.
"I'm really happy with the quality of their work, they do a great job. Congratulations to them!"
Auckland West Regional Master Franchisee Caro Wedding says John and Tara are often the region's "go-to team" for day cleaning.
"To have their support to service and look after the region's day customers is of value not only to our West Auckland customers but to CrestClean. A big thank you to them both for their work and commitment."