Ex-restauranteurs say CrestClean is the recipe for success
Ramesh moved to New Zealand from India 24 years ago, to work as a chef. Four years later, Shri emigrated from Fiji with her parents, and the couple met while working at the same restaurant.
"He came here to work and earn money, and go back to India, but he met me and we got married and stayed and got our residencies," says Shri.
They started their own restaurant business together but sold it after five years because the long and unsociable hours were too much of a juggle with family life.
"My son was just two years old, and it was getting a bit hard for us. Also, at the time the market was getting a bit down, so we thought it was a good time to sell and get into something else," says Shri.
"Ramesh found a part-time chef job but I couldn't find a job. My sister had a CrestClean business, so we thought we would buy a franchise as a part-time job and in the meantime look for other work. We started with a small business and gradually, over the years, we grew it. Then, in 2015, Ramesh left his chef job and got into cleaning full time."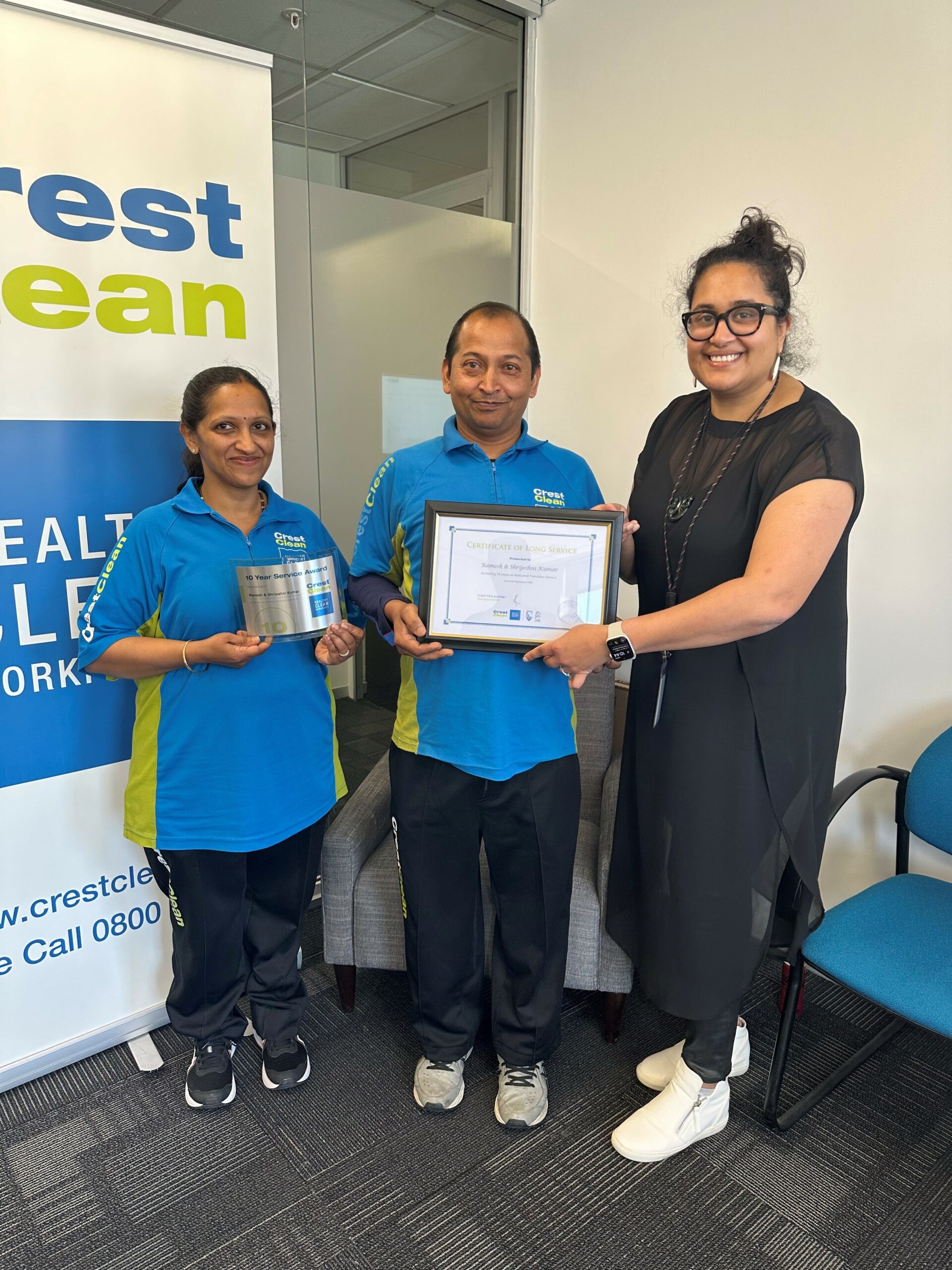 Since starting their CrestClean business, they have been able to buy their first home and upgrade their personal and business vehicles multiple times.
"Ramesh likes to buy new cars! Now we have a Tesla and we want to get one for work too in the future," says Shri.
"Compared to the restaurant business we were running, it's less stressful. You go and do your work and you get the money in your account and that's it. The income is better and there are no big overheads like rent. And there's more flexibility with the time — in the mornings we're able to drop the kids at school. It's so much easier for us."
Shri and Ramesh's business success was recently recognised at a celebratory morning team, at which Zainab Ali, CrestClean's Wellington Regional Master Franchisee, presented them with a 10-Year Long Service Award.
"Shri and Ramesh provide a consistently high-quality service to their customers. They are accommodating and work hard for their customers every day."