NZPF Conference Prize Winner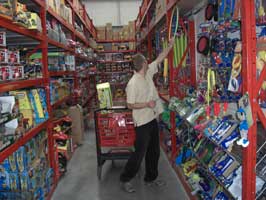 In July Crest attended the New Zealand Principals' Federation Conference in Christchurch, as an exhibitor. Crest Commercial Cleaning Ltd is a bronze level partner and active supporter of the NZPF.
As part of our conference display we offered a spot prize to Principals. A local Christchurch school, Westburn School, won the prize of $500 of sports equipment.
Westburn School Principal Mr David Brown selects sports equipment from The Warehouse, and leaves the store with a trolley full!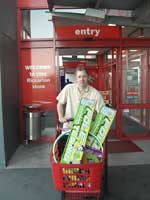 Here's what Westburn School wrote about us:
Just a note of thanks to you and Crest for the prize of sports gear from the warehouse. We've been able to boost our stock of equipment and have a little left unspent to use when the summer stock arrives in store. We all appreciate your generosity. We'll be putting a note in the next addition of the school newsletter about the equipment.
Regards
David Brown
Principal