NZ company cleans up in India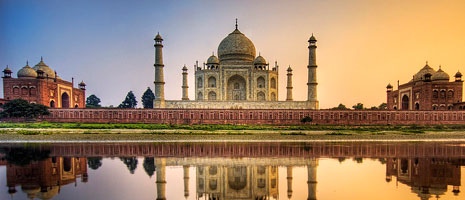 New Zealand's largest commercial cleaning franchise, Crest Commercial Cleaning, has struck up a deal in India which will see it operating in around a dozen cities and employing thousands of people in the next two years.
Since securing the country licence agreement in 2008, Crest Commercial Cleaning (India) Pvt. has employed 300 people in India. It is now on track to expand that to 3000 employees in the next two years, as a growing number of companies in India place more emphasis on hygiene and cleanliness.
"We have established ourselves in this powerhouse economy at an opportune time," says Crest co-owner and spokesperson Grant McLauchlan "As the Indian economy becomes more sophisticated, customers, particularly international corporates, are demanding better hygiene standards.
"Many people tell us that one of the big barriers to doing business in India is hygiene and so we are seeing savvy companies starting to make that a priority," Mr McLauchlan says, on his return from a business trip to India last week.
He says with a 6-9 per cent growth rate and a population of a billion people, India's growth potential is huge.
"The country has developed more of a Western feel in the big cities and there are large shopping malls and office blocks emerging all over the skyline."
"Obviously there is an opportunity for us to maintain these buildings, whether it is the provision of cleaning services or electrical and mechanical maintenance of the infrastructure."
He says cleaning, or housekeeping as it is known in India, is worth around $150 billion per annum but is currently serviced by untrained, poorly resourced contracting companies.
Competition for customers is tough as hundreds of new shopping malls try to attract people through cleaner more hygienic environments for the new middle class, which is relocating to Indian cities.
Mr McLauchlan says Crest is doing well in the Indian market because it is a quality brand, with excellent training programmes in place for staff. The training in India is based on New Zealand standards. Crest New Zealand cleaning staff in New Zealand are required to undertake an NZQA recognised qualification which leads to a National Certificate in Cleaning and Caretaking.
"Training cleaning staff to achieve nationally recognised qualifications makes more sense for commercial cleaners than hiring unskilled staff," he says "Training has a very positive effect on morale, motivation and on the person's ability to carry out cleaning to high standards.
"While New Zealand and India are our focus over the next two years we are looking at expanding into other Asia countries and the Middle East beyond that," Grant says.