10 Years of Service Celebrated at Greenhithe School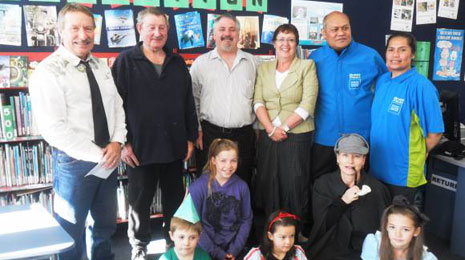 To mark the 10th year cleaning Greenhithe School, CrestClean has donated $600 to the School Library.
The School receives excellent service from franchise owners Maike Kiteao and Valaau Kiteao.
On the Friday of Book Week, CrestClean personnel including Auckland Regional Directors Caroline Wedding and Dries Mangnus, and franchisees Maike and Valaau, presented Peter Marshall, School Principal, with the cheque.
"The money will be spent on new books for the Library and is greatly appreciated.  Thank you!" says Mr Marshall.