Testimonial from NALCO Architectural Products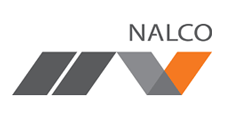 NALCO is an award winning New Zealand designer, manufacturer and exporter of aluminium extrusions and extrusion-based building systems. They also import and distribute rolled and specialty extruded product for both local and overseas markets.
There core business is providing a range of aluminium products and services to industry and servicing the building sector with leading proprietary windows and door systems.
NALCO supports this through a capable team responsible for research and design, technical sales support, marketing and distribution.
Testimonial from Annette Fielder, Business Manager for NALCO Architectural Products:
To Whom It May Concern
We employed the services of CrestClean to undertake the cleaning contract for our new premises in April 2012.
The CrestClean team we have for our premises are very professional and the cleaning is always to a high standard. We have a communications book which works well for both the customer and the cleaners.
Patrick Herman is the Auckland East Regional Director, he is very professional and very easy to communicate with. We have an audit every 2 months in which Patrick will inspect the building to ensure that the standard of cleaning is up to the standard expected.
All staff at NALCO are very impressed with the standard of cleanliness in our working environment.
We would have no hesitation in recommending CrestClean to any Company looking for new cleaners.
Yours sincerely
Annette Fielder
Business Manager for NALCO Architectural Products