Cleaning Up for a Royal Visit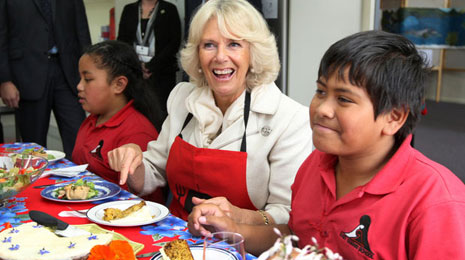 A letter from Veronica Keswell, Office Administrator, East Tamaki School:
East Tamaki School hosted a very special guest on Monday 12 November 2012, Camilla, Duchess of Cornwall.
Part of our preparations for this visit was to ensure that the areas of the school that she would see would be clean & attractive.
We requested CrestClean to do a special cleaning service for us, which included the kitchen, hall & windows.
Raj & his team did a fantastic job with this! The kitchen floor was sparkling & so were the windows, bench tops, walls, cupboards, etc.
Everybody was impressed, including the principal who thanked Raj personally.
Thank you Raj, your team & CrestClean for such a wonderful service!
Veronica Keswell
Office Administrator
East Tamaki School