Regional Directors Showcase at Southern Business Market Expo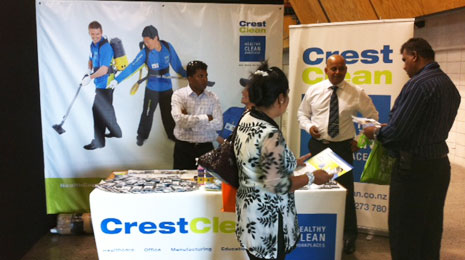 South Auckland Regional Director Viky Narayan, and East Auckland Regional Director Patrick Herman attended the Southern Business Market Expo on 20th February.
The Southern Business Market is an innovative platform for Southern businesses to network and showcase their company's products and services. This 2013 event saw the launch of the Business Building Seminars focusing on areas such as marketing, business growth and IT development.
The 2013 event has grown to include the Greater East Tamaki Business Association (GETBA) and the Manukau Central Business Association.