Ashneer Datt appointed as Invercargill's Induction Trainer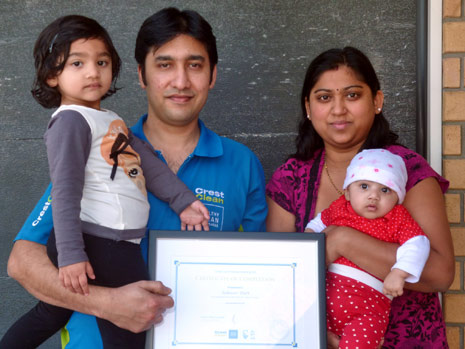 A proud family looks on as Ashneer Datt receives his Certificate of appointment as Invercargill's Trainer.
Ashneer moved to Invercargill from Auckland just over 2 years ago, and has gained tremendous respect from all of his clients for the service that he provides to each and every one of them.
One client commented, "I saw him cleaning things that no other cleaner has ever cleaned here before"
Ashneer completed his training with Adam Hodge, Master Cleaners Training Institute CEO, and is ready to take on his new role with our next new franchisee due to start very shortly.