Meet Patrick & Mary Ann Tautari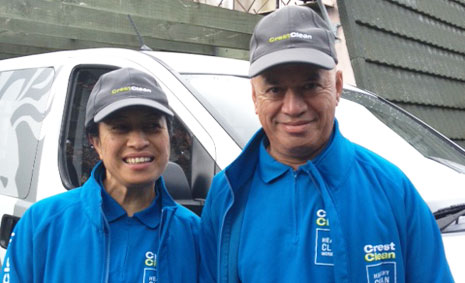 Patrick & Mary Ann joined Crest in February 2006 and have been running a successful business ever since.  Part of their business is two large schools in Taupo – Taupo Primary and Taupo Intermediate.  In the time they have been doing these school and other contracts in my time as Director, I have only had top comments on their work, appearance and personality, which is brilliant.
If I need something done in Taupo and are not able to get down their myself, this couple go out of their way to help, which is well appreciated.
Patrick and Mary Ann have three children, the eldest is in Canada. Travers, their middle son helps in the business, and a younger daughter.
They have recently bought a new van which would be the pride of the fleet in Taupo.
Best of luck you guys, and your hard work is much appreciated.
Bill Douglas, Taupo Regional Director