A Testimonial from Hillpark School, South Auckland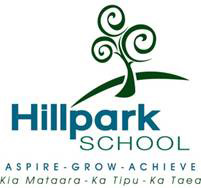 Four years ago, I carried out an in depth analysis of our cleaning budget, materials and quality of service. This involved comparison with ten neighbouring schools. This area of operations had not been reviewed in many years and the results surprised me. I estimated that our costs were $20,000 in excess of similar schools.
After this process was complete I took advantage of a free cleaning audit by CrestClean, courtesy of Viky Narayan Manager of South Auckland franchisees. I also consulted him about how we could manage our situation in the future. We immediately rationalised our current employees hours in line with industry expectations, and as our school employed cleaners retired, CrestClean staff replaced them. Today we exclusively use CrestClean staff to maintain our school to a high standard.
Viky liaises with our property manager and if there are any issues or concerns he normally responds with solutions that day or at least within 24 hours. The issue of cleaners being absent through illness is no longer our concern as CrestClean can cover any eventuality.
One of my roles is Convenor: Business Partners, for the New Zealand Principals' Federation. This involves growing our sponsorship dollar and maintaining relationships with the companies that support the Federation. It is a pleasure to recommend CrestClean as a high quality solution for commercial cleaning requirements.
Yours sincerely
Gavin Beere
Principal
Hillpark School, South Auckland