Jason Dalziel and the Importance of Relationships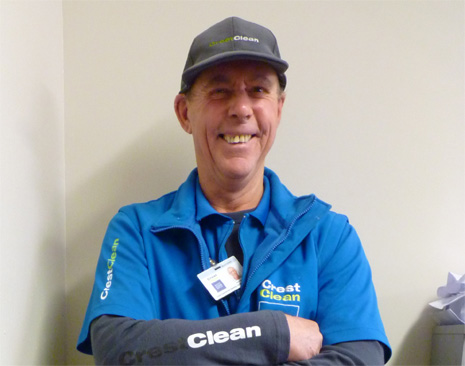 Jason Dalziel has a long and successful association with Crest Clean, and he credits our organisation for his knowledge of business and systems.
Jason originally bought one of the first franchises in Christchurch which he ran for 6 years, before selling up to purchase other businesses. Marilyn, his wife purchased a Hair and Beauty business and Jason ran his own steam cleaning business.
Some years later, Jason heard a local business operator was selling and came back to Crest as a sole operator.
For Jason, a good relationship with his clients is vital, and he is continually looking to add value to them by both doing both monthly visits and by having the right mindset. Success therefore, for Jason is 90% about relationship with his clients, and 10% cleaning.
His advice to teams starting out is to be friendly, stay cheerful, and go the extra mile – this will make you a winner.
When Jason isn't working, he is a proud family man and assists in the Christchurch community with Support Groups and disadvantaged children.
Plans for the future are to keep his client base happy, and to continue his successful formula for a healthy business.
We thank Jason for his commitment, and look forward to celebrating his successes in the future.