Junior Class Wins Cleanest Classroom Competition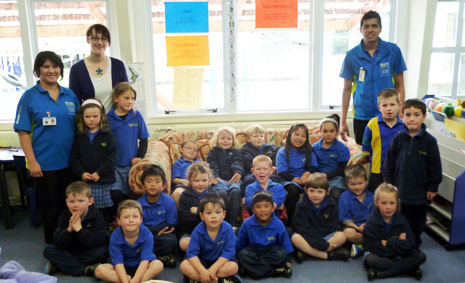 Term 3 this year saw the CrestClean's Cleanest Classroom competition run between the classrooms at Lochiel School in Southland.
Franchisee's Richard and Akhtar carefully monitored the classes over the term to see which class in the school kept their classroom the tidiest during the term.  
Room One, the Junior School room maintained a consistent standard for the whole term and were rewarded with a Pizza lunch at the end of the term for all of their efforts.
Room One teacher, Kirsty Fergusson was delighted that her class had won saying, "They are a great bunch of kids and it was teamwork from all of them that helped set the standard so they could all share the prize."
The whole class is now looking forward to keeping the same standard in their final term and have their sights set on a Christmas Pizza Lunch in December.
Congratulations Room One for all of your hard work, we hope you enjoyed your tasty prize!