New Role for Geoff Price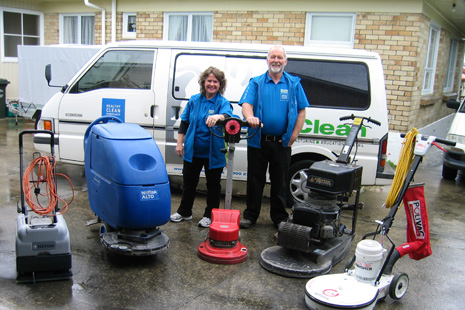 Congratulations to Geoff Price who has been appointed as the new floor trainer to Rotorua, Taupo and Whakatane regions.
He and his wife, Diana have been with CrestClean for two years and Regional Director, Bill Douglas says "they are a very hard working couple and are proud of what they are doing."
Although Geoff and Diana spent 30 years across the ditch, Geoff is originally a kiwi.
Geoff has been specialising in floors for some time and is now proud to be the new floor trainer for franchisees around the Rotorua, Taupo and Whakatane regions.
Bill says that Geoff and Diana are very loyal franchisees and is sure that he will do well in his new role.
All the best with your new position, Geoff! Thanks for keeping our floors so shiny!