CrestClean – Just What the Doctor Ordered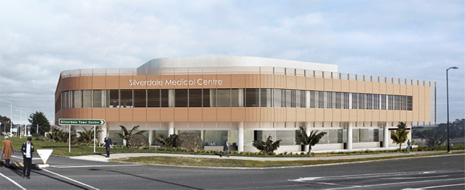 North Harbour CrestClean franchisees, Kamlesh Gounder and Purnima Naidu have received great feedback from the Silverdale Medical Centre, who are about to celebrate their first birthday this month.
Kamlesh and Purnima have had the cleaning contract for the Silverdale Medical Centre from when it opened almost a year ago.
They have managed to sustain a great relationship with the staff and have been receiving excellent feedback.
Clinical Nurse Manager, Adrienne Carter had only good things to say about the duo. Her diagnosis:
"They have been great, they have great communication and will always seek out feedback about their work. If there is ever an issue, it is rectified by the next shift. They are always pleasant and friendly to deal with. The Silverdale Medical team are very happy."
CrestClean Regional Director, Rachel Kumar says, "Kamlesh and Purnima are a fantastic team with a great attitude and they always go the extra mile to achieve success. They have a very bright future ahead of them in this business."