Onus on Principals Under New Health and Safety Legislation
New Health and Safety legislation places clear onus on School Principals as "Officers" of their organisations.
The Government's proposed Health and Safety Reform Bill, due to come into effect in April 2015, attempts to clearly define a set of "Positive Due Diligence" actions to be demonstrated by "Officers" of an organisation, and will require evidence to support these actions.
An Officer by definition "includes any person, other than a Director, who makes decisions that affect the whole, or a substantial part, of the business of the person conducting a business or undertaking."
In summary, these duties are:
1.       Knowledge – The requirement for Officers of an Organisation to keep up to date on Health and Safety Matters.
2.       Understanding – of the full range of hazards and risks associated with the functions undertaken for and on behalf of the Organisation, in its operation.
3.       Resources – The requirement for an Officer to ensure appropriate resources (Human and/or Financial) are made available to eliminate or minimise Workplace Health and Safety Risk.
4.       Information – Officers must be aware of all relevant information related to incidents, risks, compliance and requirements.
5.       Compliance – Officers must comply with all statutory compliance requirements.
6.       Verification – Officers must be able to provide evidence supporting the ongoing verification of the management of the health and safety of workers operating within the organisation they are charged with governing.
Most importantly to note is that an injury or incident does not need to occur in a workplace for an Officer to be investigated and prosecuted under the new act. Omitting to fulfil your obligations as an Officer is an offence in its own right.
Which means that when it comes to hiring contractors, School Principals must consider the Health and Safety compliances of the contracting company. They must tell contractors about hazards and identify what hazards contractors will bring into the school as part of their work.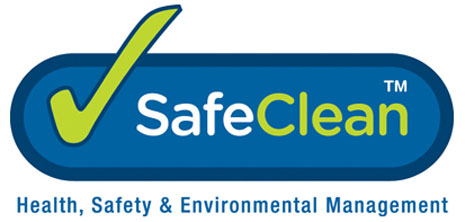 CrestClean understands the Health and Safety obligations that come with being a service contractor, which is why we developed SafeClean™. All our personnel are properly inducted to your school and they receive specific Health and Safety training and annual upskilling – all part of the SafeClean™ system, which is designed to minimise the risks of our cleaning duties at your school.