500 Franchises and Going Strong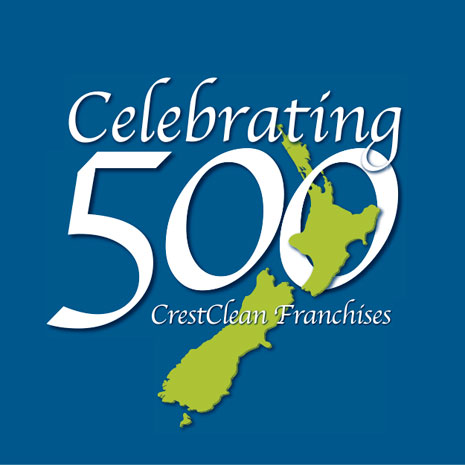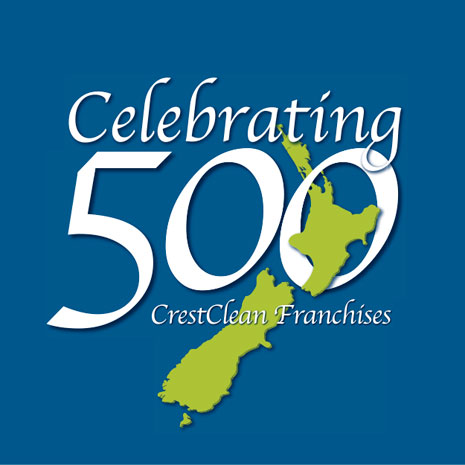 New Zealand's largest owned commercial cleaning company CrestClean has achieved 500 Franchises.
The milestone reflects a proven business model that is highly attractive to people from all walks of life across all regions of New Zealand, Managing Director Grant McLauchlan says.
"Achieving 500 franchises is a huge moment for CrestClean. It has always been part of our long-term strategy to grow but we did not think we would achieve 500 franchises so quickly," he says.
CrestClean has experienced continual growth within the commercial cleaning industry since it was established in Dunedin in 1996. The franchise system was developed around supporting franchisees as business people.
From humble beginnings momentum was gained by providing customers a high quality service delivered by owner operators. Unique franchise support systems were developed together with a 'can do' culture.
In 1998, Crest expanded to Christchurch and then Hamilton. From there the company grew region by region, replicating its formula based around capable master franchisees that then recruited local franchise owners.
In 2011, Crest had 305 franchises that were managed by 15 master franchises in 17 regions.
Today, Crest has 507 franchises that are managed by 25 master franchises in 26 regions. Personnel provide cleaning services to more than 3600 customers nationwide.
"Our average franchisee length of service is north of six years which demonstrates longevity and the benefits that go alongside that. We work on making sure our people stay in business which gives us a platform to grow," he says.
Grant says continual Long Service Award celebrations of business owners highlight the uniqueness of Crest.
"We are continually celebrating Long Service Awards with our committed and successful business owners. It says a lot that at the 10-year franchise renewal we give our franchisees $2000 towards a holiday instead of charging them again for their franchise," he says. "Crest is quite unique in the market in that regard."
Grant says the next goal is to reach 1000 franchised businesses in the next seven years. CrestClean has an international strategy for the future – they have had a master licensee in Delhi, India for the last five years, which proves the formula works in another country. The brand is trademarked in key Asian marketplaces allowing for future expansion opportunities through material license sales.
"With the growth we are experiencing now that looks very achievable. The franchise industry is a fantastic environment to work in. You end up surrounded by like minded people all working towards the same objective," he says.