CrestClean Amphibious Microlight captures stingray jumping out of water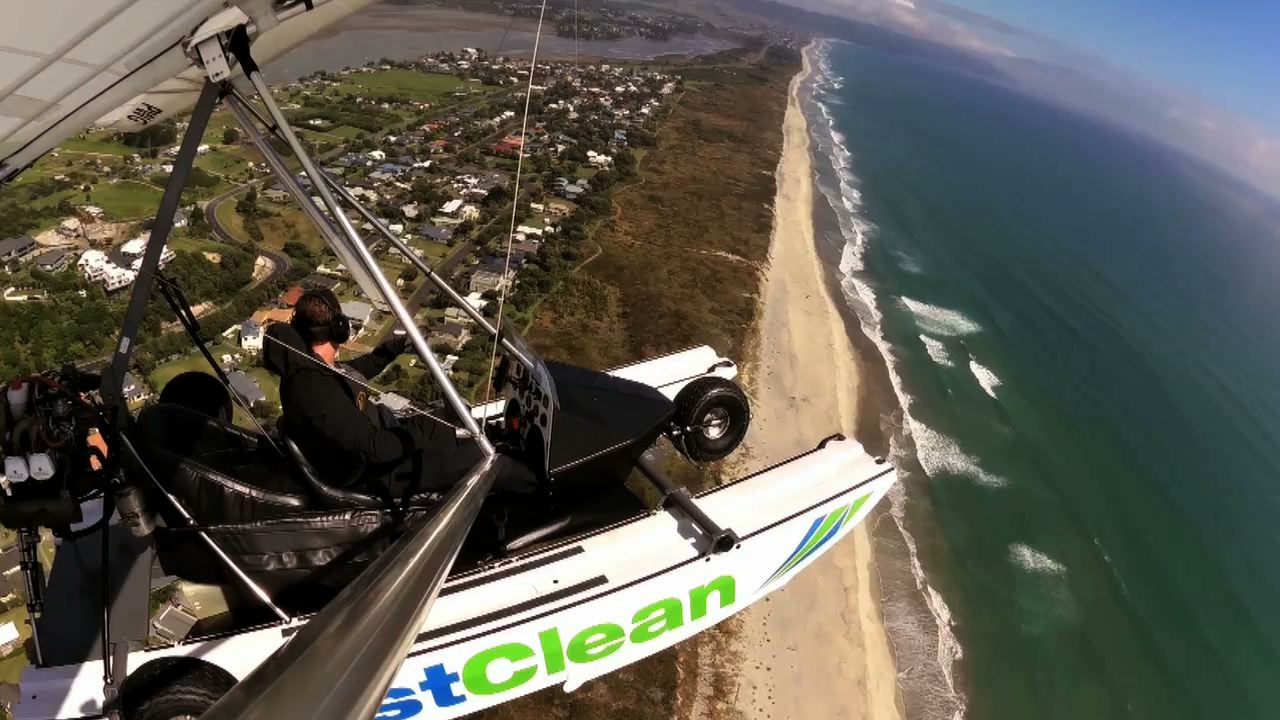 A stingray jumping out of the water was captured on video onboard the CrestClean Amphibious Microlight on Sunday.
---
How to avoid prosecution if a delivery person is injured on your work premises.
Pilot Derek Holmes spent the day flying around Waihi Beach. As he was taking off from Tanners Point in Katikati, his video camera, which is attached to the aircraft's wing, captured a stingray jumping out of the water, to the left hand side of the video. The CrestClean sponsored Amphibious Microlight is the only one in New Zealand. The aircraft, which displays the countries two flag options on either side of the aircraft's wing – the current New Zealand flag and the contender flag, will be flown around the North Island over the next few months. Make sure you keep an eye out for it! Introductory flights are also available. For more information call Derek on 0204 076 1432.