Cleanest Classroom winners full of excitement
Saint Paul's Catholic School 'Kotuku' classroom pupils ended Term 1 on a high with a pizza celebration lunch.
The pizza lunch, put on by CrestClean Nelson franchisees Melanie and Robyn Fern, was a reward for having the Cleanest Classroom in the whole school.
CrestClean's Cleanest Classroom competitions are held at many of the 262 schools that are cleaned by Crest franchisees. The classroom that is kept the cleanest in the school is awarded a certificate and a prize at the end of the term.
It was the first time Melanie and Robyn have run the Cleanest Classroom competition at the school.
"They were so excited that they had won," Melanie says. "We felt really good about being able to give back to the school and rewarding the kids."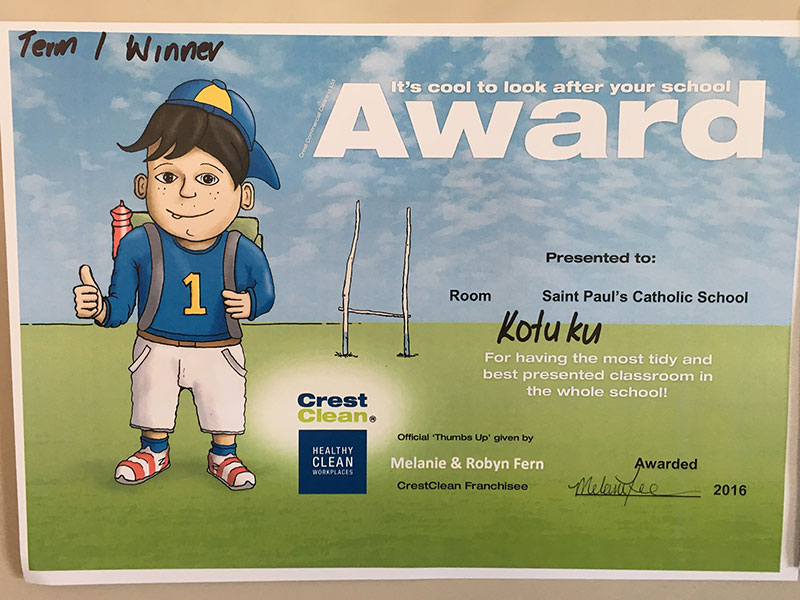 Kotuku have a daily checklist that reminds pupils to make sure areas are clear of rubbish, chairs are put up on desks, tables are cleared and rubbish bins are put by the sinks.
"The competition within the school was pretty good. They did so well making sure their room was ready for us," she says.