Crest earns Environmental Choice endorsement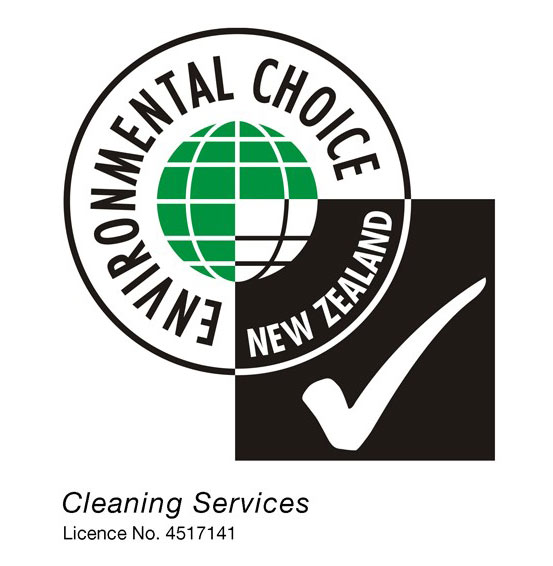 CrestClean has been given Environmental Choice certification for adopting sustainable practices as the company bolsters its standing in the country's commercial cleaning industry by gaining a prestigious environmental accreditation.
Managing Director Grant McLauchlan said being able to display the Environmental Choice Label was further endorsement of Crest's commitment to its customers, who were already experiencing a service delivery with a specific clean and green focus.
The achievement of the sought-after Environmental Choice accreditation involved a detailed examination and audit of all the company's operations and procedures.
"It's quite a rigorous process to compile all of the documentation required and undergo the assessment, and it seemed daunting at first.
"But we discovered that, due to the practices we've developed and implemented company-wide, we were already compliant in many ways," he added.
"The training in environmentally-responsible cleaning methods that all of our personnel undergo and the systems we have in place to ensure that our standards for recycling, minimising waste and maximising efficiency were in compliance with Environmental Choice New Zealand's expectations."
The third-party accreditation ensures customers that CrestClean meets stringent, internationally-recognised environmental and sustainability standards.
There are only two cleaning companies that have gained Environmental Choice accreditation for their services, and CrestClean is the only company that provides a national service throughout New Zealand.
The company's Environmental Choice-approved services are: Commercial Cleaning, Carpet and Upholstery Cleaning, Pure Water Window Cleaning, Hard Floor Cleaning and Maintenance.
New Zealand's official environmental label, Environmental Choice was initiated and is endorsed by the Government and operates to internationally recognised standards and principles.
The independently operated organisation is a member of the Global Ecolabelling Network, a non-profit association of third-party labelling organisations founded in 1994. Products and services that carry the Environmental Choice label must meet the stringent technical standards and have proven to have lower environmental impact.
As a New Zealand company, Crest is committed to ensuring its products and service delivery has a minimal effect on the environment. Achieving Environmental Choice accreditation is seen by Crest as further verification to customers and the cleaning industry in general that green issues are taken seriously.
The company is continuously working on innovation and accountability issues regarding sustainability so it can pass on the benefits to customers.
Environmental Choice Certification will also reassure Crest customers that its systems and processes, delivery methods meets stringent international environmental standards.
"We see it as third party approval, and that's what many international companies and larger New Zealand companies wish to have," said Grant.
"We know many of our customer companies have already told us that our Environmental Choice certification will help them in their quest to improve their own environmental footprint."
Crest believes Environmental Choice has a direct interface with Health and Safety.
"The way Health and Safety is administered in New Zealand is: Health, Safety and Environmental," Crest said.
"The environmental component being often the lesser player in the Health and Safety domain. But notwithstanding this, it has a major importance to companies and organisations when they format their Health and Safety policies."
Environmental Choice accreditation allows people assessing Crest's credentials to have confidence that its environmental commitments are given a high priority and form a key component of the company's business.
"Our customers can see that by meeting the Environmental Choice standard the company they are dealing with has been measured against a formal criteria and has come under close scrutiny.
"It's the training that is received by all Crest personnel that makes us capable of working to and upholding our customers' environmental policies."
It could be argued that cleaning is at the lesser end of environmental impacts. However, the use of chemicals can cumulatively have a potentially detrimental effect on human health and the environment.
Through the use of more advanced technologies, Crest has been able to maintain its high standards of service while using fewer chemicals.
"When we are using chemicals we are using them in a safe and controlled manner. The products themselves, because they all meet Environmental Choice standards, are less harmful to human health and the environment," the company said.
All Crest personnel are trained by the Master Cleaners Training Institute, which provides practical based cleaning training programmes culminating in a Certificate in Commercial Cleaning for attendees.
Regular training workshops and upskilling course are held throughout New Zealand. A key component focuses on ensuring personnel are aware of the potential impact cleaning tasks and duties they perform can have on the environment.
"Because we are a service our training needs to be practical, and that's why we focus on real world, on the job type practical training. It helps give our people the understanding they need for what they are doing," the company said.
Regular upskilling workshops for franchisees and wide-ranging quality control systems brings consistency of services throughout the country.
"The auditing process has verified that our systems do permutate right around New Zealand. The products and services and methodology used by our cleaning teams in Auckland are the same as our cleaning teams in Dunedin and the same as our cleaning teams in Taranaki," the company said.
"Environmental Choice certification sets us apart from other cleaning companies because there are now only two New Zealand cleaning companies that have obtained this standard.
"However, Crest is unique in being able to apply this standard nationally through our more than 550 franchised businesses, which involves more than 1,700 cleaning personnel."
As part of Crest's ongoing commitment to Environmental Choice, new systems have been put in place to explore areas where savings and further efficiencies can be made.
Key areas will focus on recycling initiatives and measuring waste output, and the monitoring of fuel usage and mileage ratios.
"It will enable us to measure our carbon footprint and we are constantly looking for improvements," said Grant.
CrestClean has been providing commercial cleaning services for 20 years and has seen a year-on-year growth in excess of an average of 20 per cent for the past decade.
"If we can grow more efficiently it means the business is better and we have less impact on the environment, and that has got to be good for everyone.
"Gaining the Environmental Choice accreditation is a very big part of our sustainability programme. We've subscribed fully to Environmental Choice's ethos.
"We've now got international accreditation of our environmental standards. We're going to play our part in the greater community by offering and promoting environmental practices."