Nissan van fitted out to achieve efficient storage of cleaning gear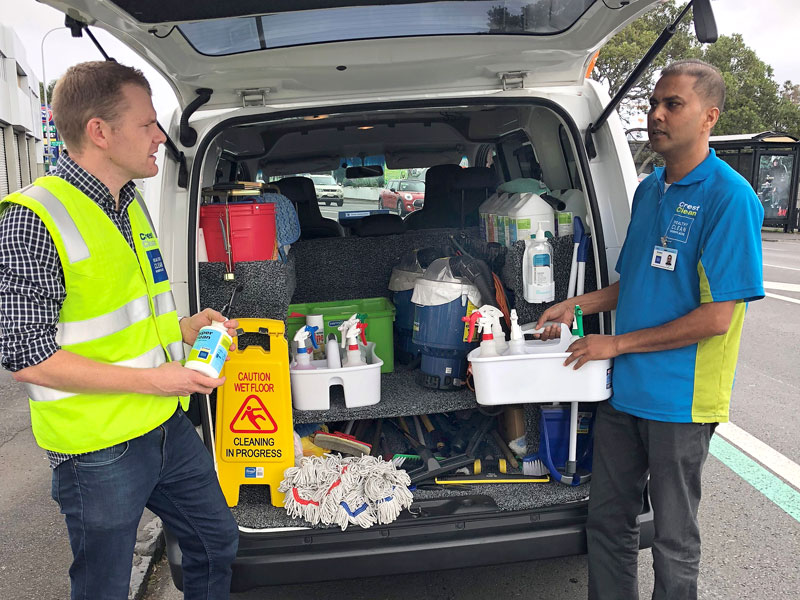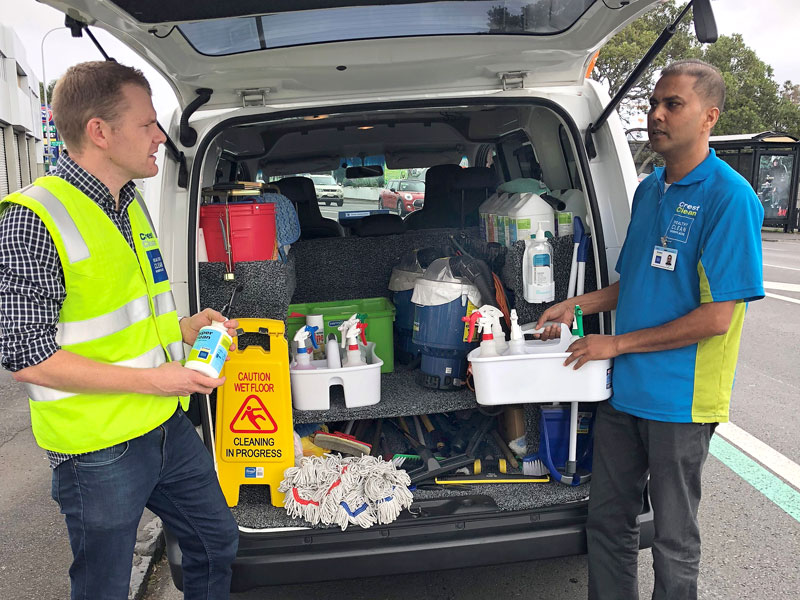 Having everything at his fingertips saves a lot of time for Auckland franchisee Ajay Prakash.
When he bought a Nissan NV200 van for his business Ajay had a vision in his mind's eye of where all his cleaning gear would go.
But first there was the little issue of how to install the shelving he knew he'd need.
That's where the camaraderie of fellow CrestClean business owners came to the fore, with another franchisee stepping in to help Ajay fit out his van.
"We bought the materials and he made the joinery and I did the carpeting," says Ajay. "I'm really pleased with how it worked out. My van is very well organised and it's very easy to find everything."
Ajay joined CrestClean after being made redundant from his job as a manager at a company that installs air-conditioning units.
He was introduced to CrestClean through some friends who have a Crest franchise. "They gave me a lot of encouragement and said it was a good business to be in," he says.
The career change has brought a new found freedom, for Ajay he says. "It's good work and the hours are very flexible. Your do it in your own time and you are your own boss. It's a fantastic job."
It's less than a year since he bought his CrestClean franchise – but he's already doubled the size of the business.
Ajay and his wife Rohini Lata have also taken on an employee to help manage the extra work.
"I want to increase the business in the future. Everything is very well organised at Crest and the people are nice and very supportive. If you work hard it will pay off."
Ajay was among Auckland business owners who attended CrestClean's twice-yearly audit of franchisees' vehicles. Vehicles are scrutinised regularly to ensure they meet compliance guidelines as part of the company's Health, Safety and Environmental Management System. Equipment is also checked to ensure it is clean and correctly stored.
Sam Lewis, CrestClean's General Manager Franchise Services, said the auditing process was important.
"It helps us maintains our brand image by checking the vehicles are in good condition and if they need to be upgraded.
"I get to see all the vehicles throughout the country. We can maintain the same standards everywhere. It means we can ensure the quality of vehicle and quality of equipment in Invercargill is the same as it is in Auckland."