CrestClean business owners help out for school's gala day fundraiser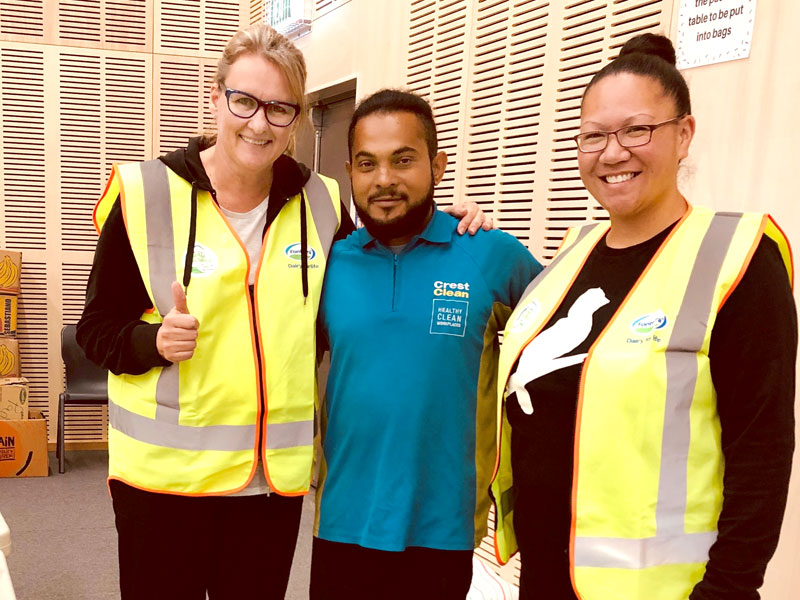 When Cornerstone School announced plans for a fundraiser CrestClean's Aznayne Ali and Angeline Sahayam didn't have to think twice about offering to help out.
Angeline says they like nothing better than being involved in the school community – but their commitment often goes far beyond just looking after the cleaning.
On the day of the Palmerston North school's gala, Aznayne was there early to lend a hand on a stall selling second-hand clothing.
"We donated some clothes, shoes and some toys," says Angeline. "I wanted to make something but we didn't have much time so we asked what food we could bring and we took along 20kg of frozen potato chips for a food stall."
Following the gala, the couple returned the next day with their cleaning gear so everything was clean and tidy for the start of a new week.
Having Cornerstone School as a customer brings a lot of job satisfaction, says Angeline. "The staff are really lovely and they always have a smile on their face. The principal is always asking how we are doing and if we are happy in our work."
Since becoming CrestClean franchisees, the couple have doubled the size of their business and customer satisfaction is a main focus, they say.
"It's important to us that we have good relationships with our customers and they are happy with the services we provide," says Angeline.
Shareen Raj, CrestClean's Palmerston North / Kapiti Coast Regional Manager, says the couple do a fantastic job for their customers.
"They always go above and beyond what's required. They really take so much pride in everything they do and have a great attitude."