Pizza treat rewards kids for keeping their classroom neat and tidy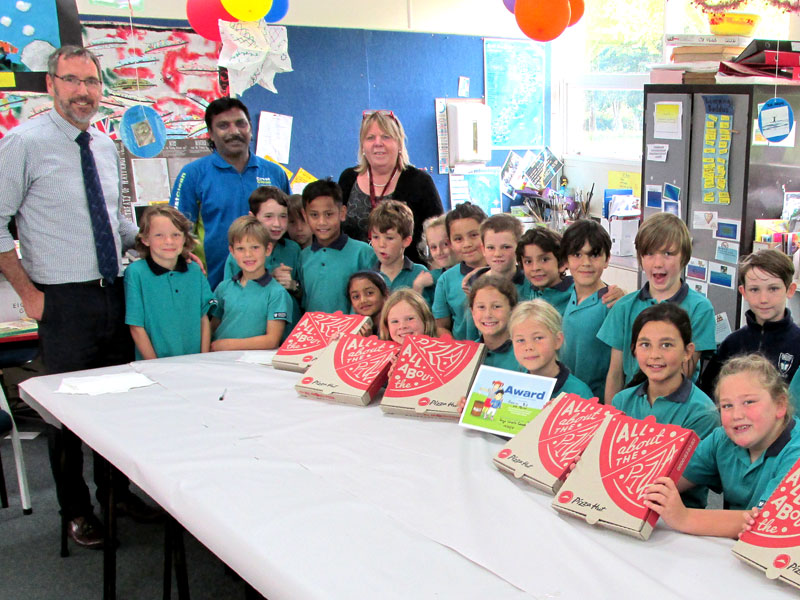 These kids look so pleased with themselves after scoring a pizza lunch for being so tidy.
The Hastings Christian School youngsters were rewarded with the tasty treat for winning CrestClean's Cleanest Classroom Award.
The competition is run at many of the 474 schools that are cleaned by CrestClean franchisees. The classroom that is kept the cleanest in the school is awarded a certificate and a prize at the end of each term.
Abby Latu, CrestClean's Hawke's Bay Regional Manager, said the competition not only encourages pupils to take responsibility for the cleanliness of their classrooms, it teaches them life lessons.
"It engages the children and encourages them to clean up after themselves and respect the environment they are in.
"Hopefully they'll carry on being tidy when they get home as well. As a mum of two young boys I know how important it is to get kids to clean up after themselves."
At the Hastings school the competition has helped CrestClean business owners Jay and Urmila Gounder to work more efficiently. It means they can start their cleaning duties immediately they arrive, rather than having to tidy up after messy children.
It's a win-win outcome, says Abby. "The kids and teacher of the winning classroom each term get a really big kick out of being the tidiest in the school and of course everyone loves a pizza treat!"