School has big focus on creating cleaner and tidier environment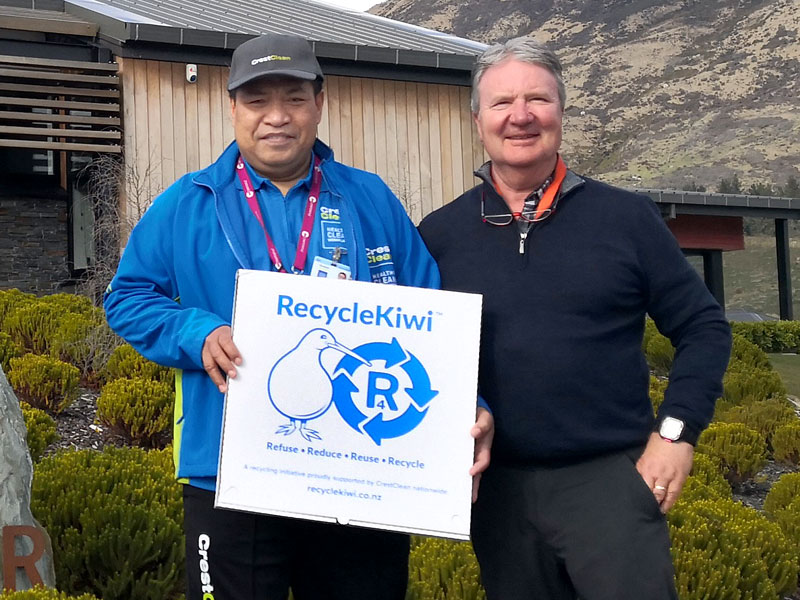 Students and staff at Queenstown's Shotover Primary School have been doing their bit to help CrestClean personnel create a cleaner and tidier environment.
CrestClean Queenstown Lakes and Central Otago Regional Manager Danny Mastroianni has been working closely with school property manager David White to bring greater efficiencies in the cleaning.
Students are encouraged to take responsibility for any rubbish left in classrooms and are taught that recycling is an important part of how a school manages waste, says David.
At the end of the school day, teachers get students to put stools and chairs on tables allowing the cleaners to get to work straight away instead of using valuable time tidying up.
The school has also removed external rubbish bins in a bid to eliminate excess waste. Students have to take home any food wrappers and packaging from their lunch boxes.
CrestClean business owner Isamaeli Takitua looks after the cleaning at Shotover Primary School. He recently dropped off a RecycleKiwi resource pack, CrestClean's brand new educational initiative centred on recycling and waste management.
Danny believes RecycleKiwi is a good fit to complement the recycling programme the school already has in place.
"It's our way of giving back to our school communities and we hope this great resource will be useful.
"We have been cleaning this school for a few years and we have a great relationship with all the staff. It's important to us that they get a high level of service. Our team enjoys working at the school."
David says he's been pleased with the high level of service provided by CrestClean. "I take pride in the contractors that we deal with and pride in that CrestClean is the one we've chosen to deal with.
"There is good communication both ways between the school and CrestClean. I enjoy having them here."