Bilingual stickers encourage recycling and help promote te reo Māori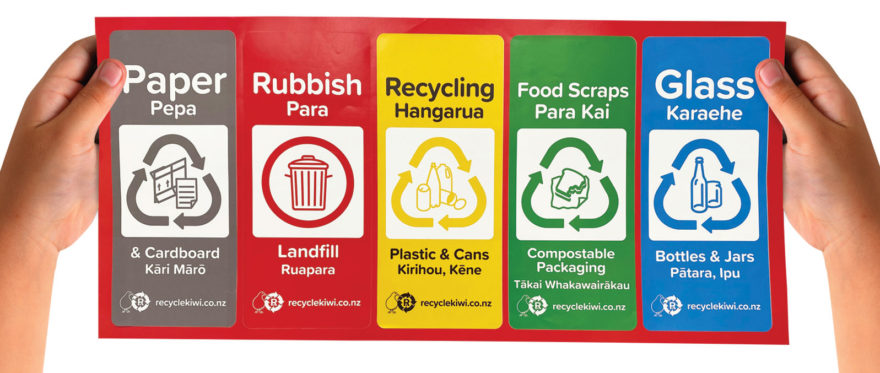 Six words in te reo Māori are helping New Zealand youngsters adopt good recycling habits.
The words feature on a set of colourful bilingual stickers that are a key component of RecycleKiwi – a hugely successful community project aimed at schools.
Since CrestClean rolled out RecycleKiwi last year to mark Māori Language Week, thousands of bilingual stickers have been sent to schools around the country. They form part of an educational pack that gives guidance and advice on waste management and recycling.
The stickers can transform any suitable containers into waste separation bins.
Nikki Wallis, CrestClean's Marketing & Events Co-ordinator, says RecycleKiwi is part of the company's corporate responsibility programme and has been an outstanding success.
"We launched the campaign by sending RecycleKiwi packs to over 500 schools around New Zealand, and since then over 2,500 packs have been ordered online and delivered to businesses and schools.
"The feedback was been amazing, with many schools requesting extra stickers and many principals getting in touch to tell us what a valuable resource it is to have stickers in English and te reo Māori."
Tauranga's Matapihi School was one of the first schools in the country to receive a RecycleKiwi resource pack. Matapihi, a full immersion te reo Māori school, uses RecycleKiwi to help kids identify what is waste and what can be recycled.
Tui Rolleston, the school's tumuaki (leader), says the bilingual stickers have been well received. "We think RecycleKiwi is awesome. It's great to have a resource that is in te reo as well.
"Often we'll have a resource that is just in English so to have something like this in both languages is great."
She likes the simplicity of the RecycleKiwi stickers, which have all key words written in te reo Māori. "Just having something simple like the stickers on the bins is so easy for everyone," she says. "I like the pictures on the stickers as the kids can see what goes into each bin.
"The visual representation works really well for them. Previously we've just written on the bin what it should be for but eventually the writing would rub off."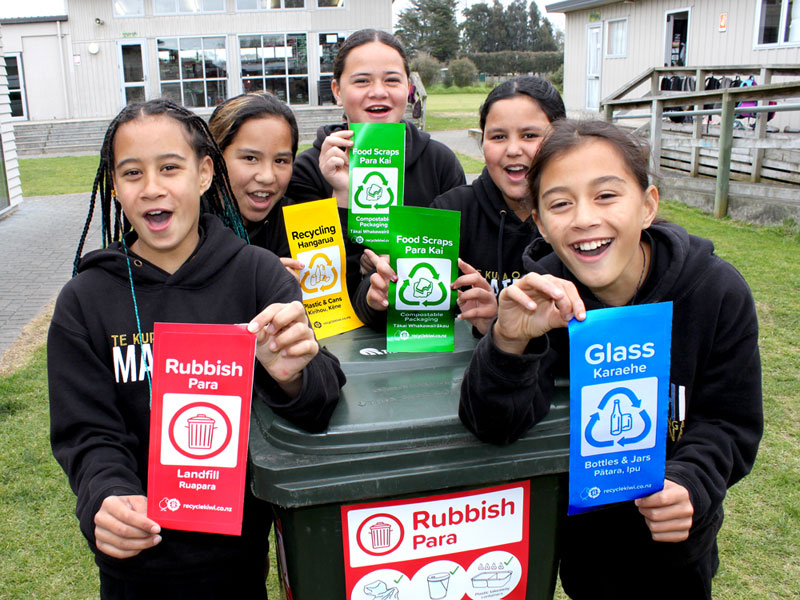 For more information on RecycleKiwi and to order a free resource pack, go to recyclekiwi.co.nz