Gym membership cancelled as cleaning is now her fitness regime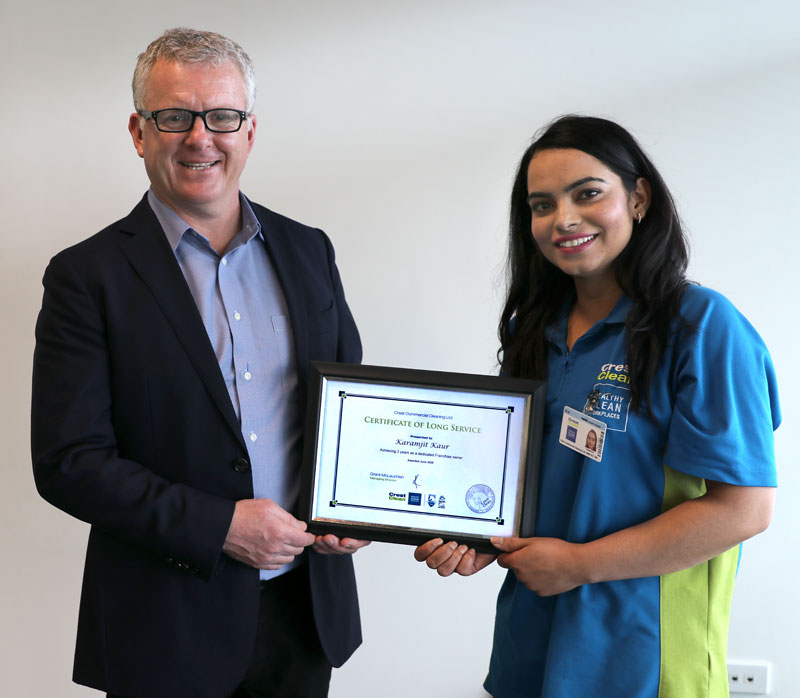 She's not only loving the freedom of being a business owner, it's the physical side of the job that's brought her an unexpected bonus.
Karamjit Kaur says the cleaning work she carries out at a fish processing plant keeps her in shape, so much so that she's about to cancel her gym membership.
"I don't need to go the gym or doing any extra exercise. I've got a gym membership but I never use it!"
Before joining CrestClean Karamjit had a factory job working as a packer. She doesn't miss the early starts and the long days. "It's great not having to work for someone else anymore," she says.
"I like working for myself and I get heaps of free time. I don't have to wake up early in the morning, and that feels really good."
Robert Glenie, CrestClean's South Canterbury Regional Manager, is impressed how Karamjit has adapted to working for herself.
"I'm really impressed how she's grown into becoming a successful business owner. Every bit of information I've given her she's taken it on board she's just gone from strength from strength.
"Her customer is very happy with the consistency of her work. They expect very high standards of cleaning and she consistently achieves this."
Recently Karamjit received a 3-year long service award presented by CrestClean's Managing Director Grant McLauchlan.
"He made my day, I was feeling very happy to receive the certificate," says Karamjit. "I've got it hanging on the wall at home."