Former courier contractor marks five successful years with CrestClean
A former Christchurch courier contractor who quit to join CrestClean has just reached his five-year milestone.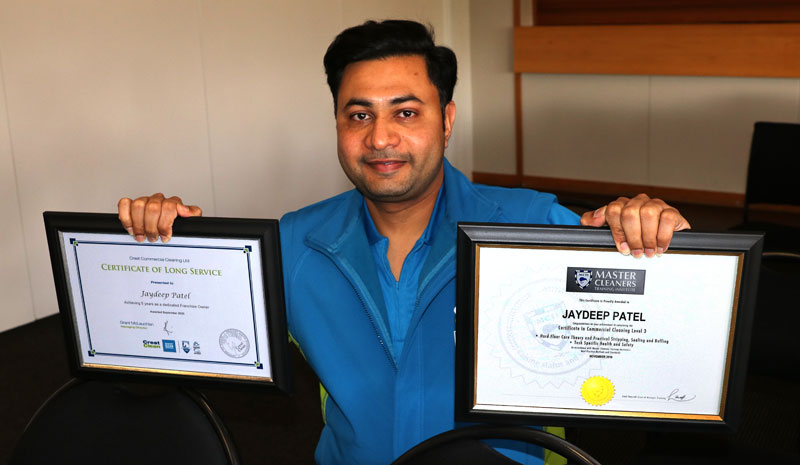 Jaydeep Patel says being on the road all the time as a parcel delivery guy had been a tough job, and had left precious little time for the family. "We have two girls and when you have a job that has fixed hours it's a problem.
"But with the cleaning you can be flexible in the hours worked and when you want to start."
Changing careers meant undertaking training programmes. But it's given him a positive feeling of being in an industry with job security through the new skills he's learned, says Jaydeep.
"I learnt a lot with CrestClean and after two years the business was going really well."
Since buying a franchise Jaydeep has more than quadrupled the size of his business. His wife Shaivani lends a hand and Jaydeep has three full-time employees.
Among the many customers, Jaydeep and his team look after the cleaning requirements of five local schools.
Yasa Panagoda, CrestClean's Christchurch North Regional Manager, says Jaydeep is well respected by his customers. "He's a great team player and is one of our experts in school cleaning. He works hard and to a very high standard."