Former pilot celebrates seven years leading busy CrestClean region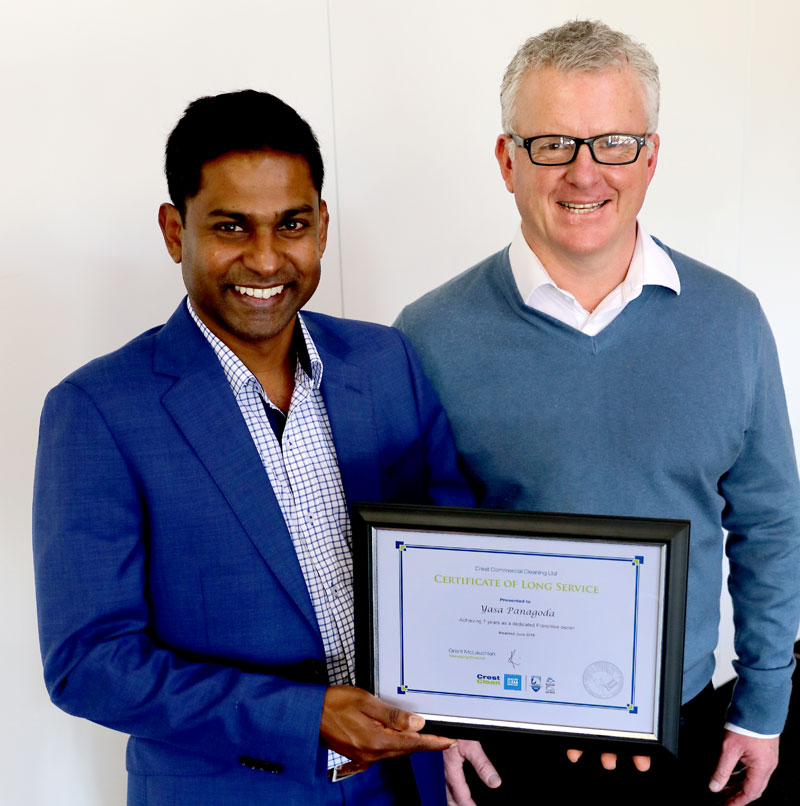 After seven years the shine hasn't gone off his role in leading CrestClean's Christchurch North teams.
Under his watch, Regional Manager Yasa Panagoda has seen the number of franchise teams more than double, matched by a big increase in business as more customers put their trust in CrestClean.
"Since I joined CrestClean I've never looked back," says Yasa. "I really enjoy the interaction with customers and working closely with our experienced franchisees.
"They work really hard and do a fantastic job. Their skills and reputation for quality cleaning has provided a pathway to bring on new customers."
Having worked in the cleaning industry for more than 20 years, Yasa is one of CrestClean's most experienced Master Franchisees.
But long before he joined CrestClean, Yasa's career was set to take off in an entirely different direction. While training to become a commercial pilot in Australia it was cleaning that helped him keep both feet on the ground.
He picked up some cleaning work and the extra cash supplemented his living expenses while he studied at flying school. "I started part-time with a commercial cleaning company to finance my day-to-day living," he says. "While I was with the company I got a promotion as area manager."
He eventually became Operations Manager for the cleaning company and flying became part time and cleaning became full time, he says.
After moving to Christchurch, Yasa worked for a commercial cleaning company as Customer Services Manager, then Branch Manager before joining CrestClean.
"The biggest reward I get without doubt is seeing our franchisees doing well," he says. "Many franchisees have worked hard and it's great to see them get ahead in life and achieve personal goals, like homeownership."