Meet New Zealand's largest CrestClean team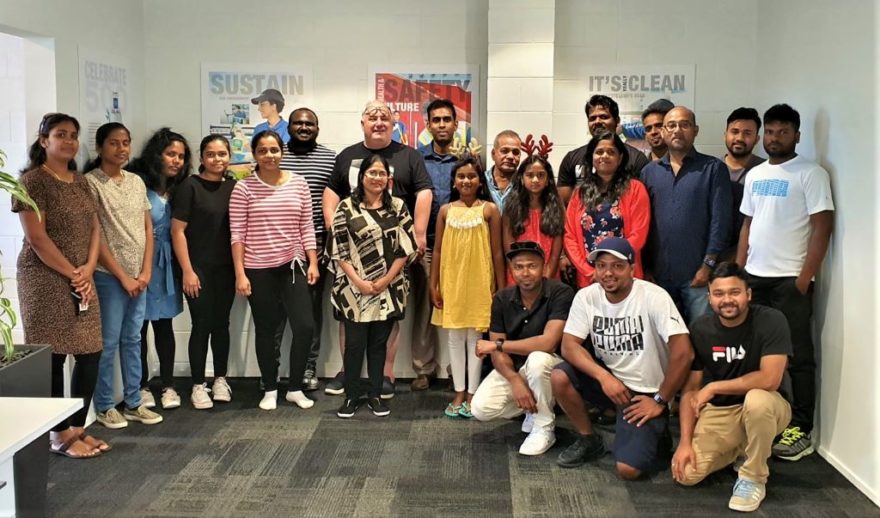 In 2007 Srirangitharajah (Sri) Gunasingam fled Sri Lanka as a refugee, arriving in New Zealand with little more than the shirt on his back.
Thirteen years later, he is the proud owner of New Zealand's largest CrestClean franchise, with a turnover of $800,000.
A successful restaurateur in Sri Lanka, Sri lost his business overnight — and nearly his life — when civil war broke out in 2006.
"I managed to escape, but I lost everything. There was no planning. When I arrived in New Zealand, I didn't know what I was going to do next," he says.
Initially, Sri managed a service station in Auckland, but he really wanted to own his own business again. A CrestClean franchise provided the perfect opportunity, as it enabled him to continue his 'day job' while building his cleaning business.
In 2010 Sri went full time with CrestClean, soon taking on his first two employees — and now, a decade later, he has a team of 18.
In that time Sri and his wife Rajani have been able to buy two homes, upsizing from a four-bedroom property in Orewa to a five-bedroom home in Flat Bush, which they share with their daughters Kabishna, 12, and Danushna 10.
Sri says CrestClean has provided him with a lot of support to grow his business, to the point where he is now in a position where he can help others.
"I don't work on the tools now; I manage the team and look after them," he says.
"I'm always happy to support other people as well. If any of my team members want to become a franchisee, I introduce them to the regional manager."
Sri is particularly passionate about helping other refugees build a new life in New Zealand, having established the New Zealand Sri Lanka Forced Migrants' Support Group.
"New Zealand is a very peaceful country, where people respect each other. I was very lucky to come here."
Auckland Central Regional Manager Dries Mangnus says Sri, who recently received a 10-year Long Service Award, has continually grown his business, and is planning to grow it even further.
He puts Sri's success down to a combination of hard work and the strong relationships he has formed with both staff and customers.
And, as a carpet cleaning and hard floor care expert, he also does a lot of specialist, one-off work.
"There's something quite special about Sri. He has a number of long-term staff, and he's also got long-standing relationships with clients.
"He's very skilled and very experienced. The key is, he's followed the CrestClean system and done very well. It's enabled him to buy a nice house and, over the years, to buy and sell other outside businesses."
But, while Sri has done well financially, Dries says he is driven by more than just financial gain.
"For him, it's also about the people. He really looks after his staff. He's the sort of guy you would like to clone!"