New home and residency complete hat trick for Maulik and Jainisa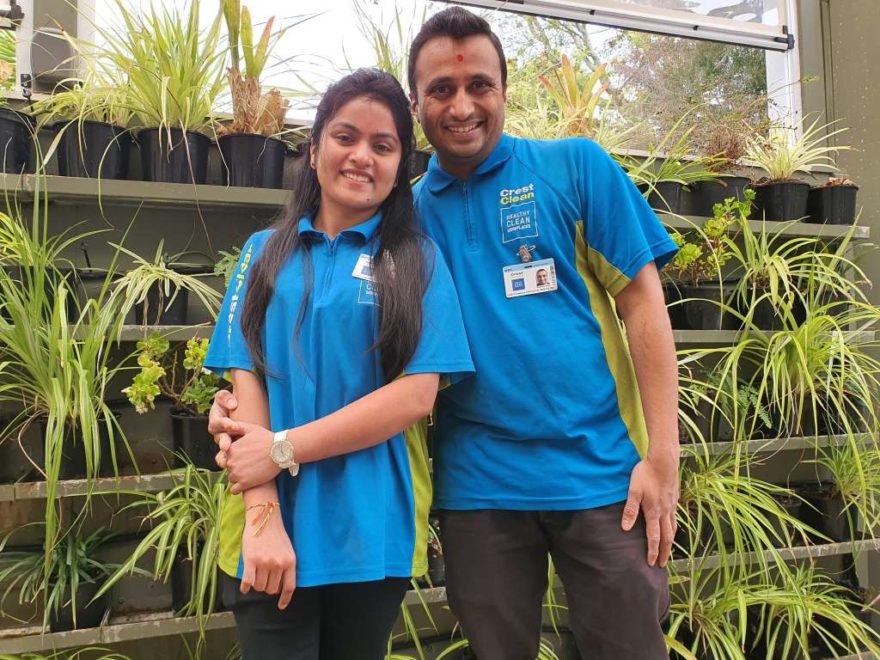 Auckland franchisees Maulik and Jainisa Patel have triple cause for celebration.
Not only is it their two-year wedding anniversary this month, but the couple have also recently bought their first home and Jainisa has been granted a Partnership Resident Visa, which means she can now officially become a director of the company.
Previously a businessman in India, Maulik moved to New Zealand in 2012, studying business management before taking up a job as a supermarket store manager.
Keen to own his own business in New Zealand, when he got his Resident Visa in 2016, he started looking at different options.
"I researched many cleaning companies but the standard of CrestClean is really good, so I joined CrestClean in 2017," says Maulik.
To begin with, Maulik combined part-time cleaning with his supermarket job, but with the expansion of his business it soon became a full-time occupation.
Qualifying as a hard floor care expert, he took on extra work which enabled the couple to fulfill their ambition of buying their first home in New Zealand.
With an eye to the future, Maulik is already planning to buy a second property next year.
"If you work hard you can be really successful," says Maulik.
Auckland West Regional Manager Caroline Wedding praised Maulik's hard work and commitment to making his business a success.
"He never says no to anybody. He's so motivated to get on and build his business so he has a better future for himself and his family. And he does it well, with grace. Nothing's too much trouble.
"He deserves every success. Hard work like that needs to be recognised and acknowledged."