You're never too young to tidy up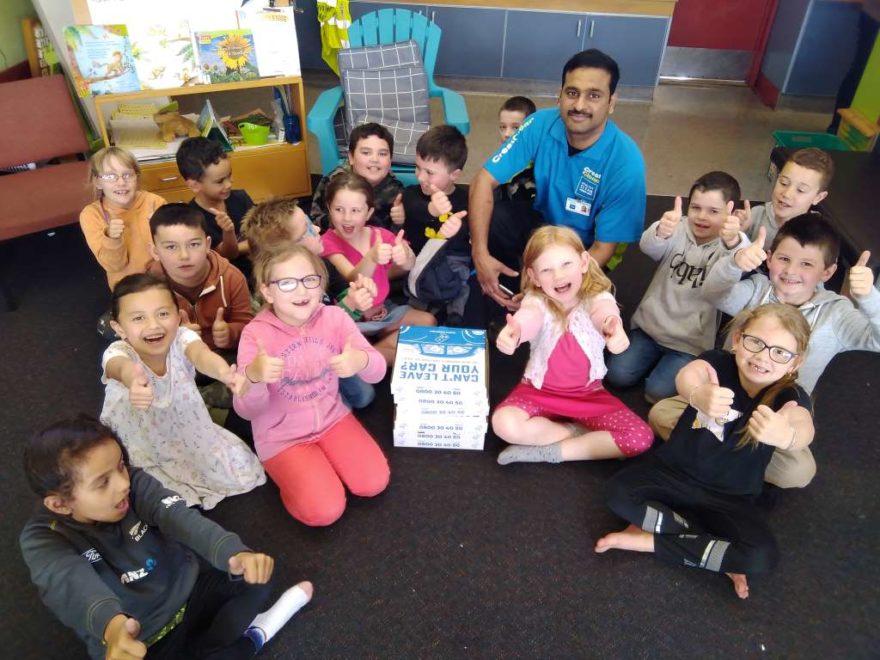 CrestClean franchisee Nelson Paulose became the 'pizza delivery guy' for the day when he visited Room 2 at Tokomaru School to present them with their Cleanest Classroom award.
The children were rewarded with the cheesy treats after working hard at keeping their classroom clean and tidy.
"I was very impressed with how well the children pack up and tidy up at the end of each day. It makes my job much easier!" says Nelson.
The programme is run at many of the over 450 primary and intermediate schools that are cleaned by CrestClean franchisees, with the classrooms that are kept the cleanest in the school awarded a certificate and a prize at the end of the term.
"We were rapt to be chosen," says principal Sonia Mudgway.
Shareen Raj, CrestClean's Regional Manager for Palmerston North, says teaching staff praised the way the programme taught children to be responsible for cleaning up after themselves from a young age.
"They really like how they are educated from the start," says Shareen. "And the kids love Nelson — they were so excited to win the award."