New franchisees make clean start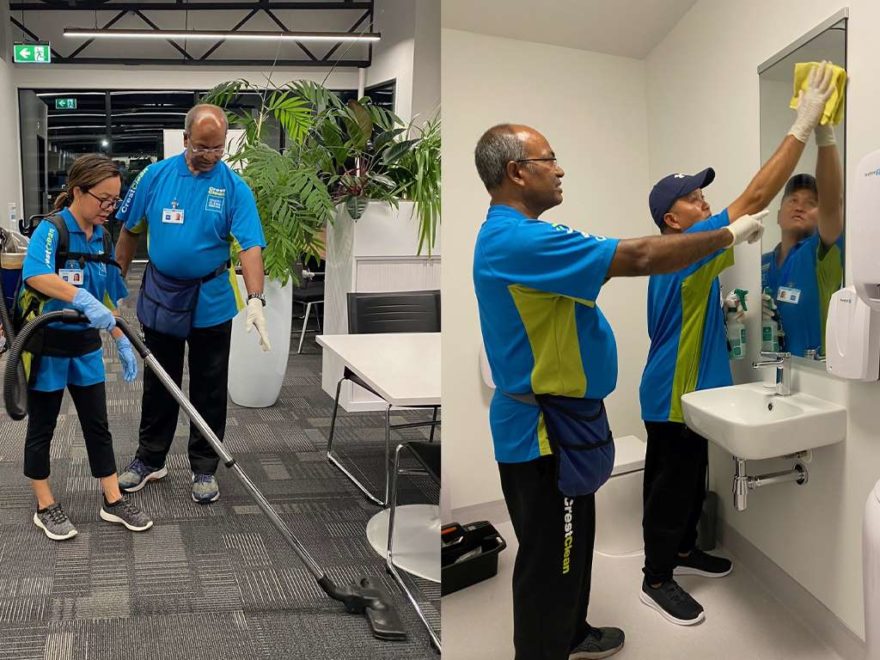 Meet Waikato's newest franchisees — Arlene and Rimmar Singgo.
The couple recently completed their induction training with Dorsamy (Samy) Goundar and are excited to be embarking on their new venture.
Arlene was working at Ingham's chicken processing plant when her friend suggested that she buy the franchise.
"I worked at Ingham's in Te Aroha for two years. Then my friend, the franchisee before, he convinced me to get into the cleaning industry," says Arlene.
"It's great! We can manage our own time and we don't have a boss — we are the boss."
Arlene, Rimmar and their two children, Glessha Mar and Rimmar John, moved to New Zealand from the Philippines eight years ago. Rimmar has been working on dairy farms in Saudi Arabia and Dubai, and the family wanted a lifestyle where there could spend more time together.
"Rimmar came here first and then after six months the kids and I joined him," says Arlene.
In the Philippines, Arlene worked for the Department of Public Works and Highways for 15 years, but when she first came to New Zealand she swapped office work for orchard work.
When the family later moved to the Waikato, she worked at Ingham's, together with Glessha Mar and Rimmar John.
The whole family now works in their CrestClean franchise, with Rimmar continuing to do dairy farm work during the day.
"The kids are helping me in the business now, and at night Rimmar helps too. All four of us are cleaning," says Arlene.
"It's like preparing for retirement. When Rimmar no longer wants to work on the farm we can continue cleaning."
Arlene says the training provided by Samy helped them learn how to run the business and manage their time, while doing a good job.
"He was a great trainer. He taught us to run the business properly and wisely to satisfy the customers. He explained everything in a friendly manner."
CrestClean's Waikato Regional Manager Nivitesh Kumar says induction training is an important first step to giving franchisees the independence needed to run a successful business.
"Best practices are shown and real-life scenarios are given. It's like learning to drive; you have someone teaching you, you go for a test and then you get your license so you can drive safely. It's very important," says Nivitesh.
"Samy is a great trainer. He's a very patient and relaxed kind of person. He doesn't get frustrated; he takes his time and explains everything in detail."
Nivitesh says he's impressed with Arlene and Rimmar's standard of work.
"They're doing really well."