Successful businesswoman achieves work-life balance
Juggling family and a career can be a challenge, but Christchurch businesswoman Smita Vaghela was able to face it head on when she changed careers from nurse to franchise owner.
Buying a CrestClean franchise has given her the freedom to easily divide her time between home and work, while achieving financial security.
With a turnover of $400,000 and managing up to 15 staff, life is busy for Smita, but she still gets plenty of precious time with her son, Aarav, 7.
By scheduling her work during school and evening hours, she is able to take Aarav to school in the morning and pick him up at 3pm to hear all about his day.
"I get to spend a lot of time with Aarav. It works really well. I start at around 10am and do all my office work during the day. Then I mostly visit my customers in the evening, after my husband gets home from work," says Smita.
"We appointed a manager and a supervisor, so mostly they are the ones looking after the cleaning side, but I also visit each site every week so I can get an idea of how things are going. If there are ever any issues, I go and sort it out at night."
A former nurse, who previously worked as a team leader at a rest home, Smita and her husband Dan Mahida bought the franchise in 2013, the same year that Aarav was born.
"With a baby it would have been difficult to do shift work. CrestClean is really good for family life," says Smita.
Initially the couple worked in the business together, but when Dan started a car grooming and detailing business in 2019, Smita took sole charge of the franchise.
"I am managing the business now, so I handle all the operational work, while CrestClean takes care of the administration," she says.
"I enjoy what I do, it's really good. I don't regret my decision to quit my nursing job to manage the business. In fact, I think it's easier!" she says.
"The CrestClean team helps me a lot. I get really good support whenever I need it."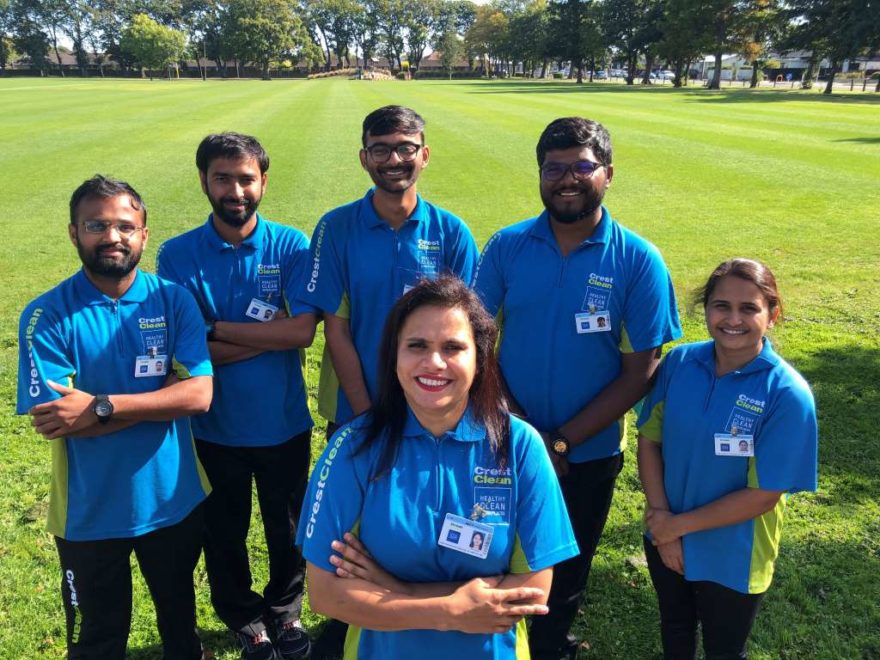 She also credits her team, some of whom have been with the business for six years, with contributing to her success.
"We are really lucky because from day one we have had really good team members, so we get great support from them. We can rely on them, that's the main thing," she says.
"We treat them like family… we have that emotional bond between us as well."
Smita says she is proud to be a successful woman in business and encourages other women to chase their dreams.
"If we have determination, we can do anything we want to do. Stick to what your goals are and work behind it and, definitely, you can achieve it."
Other women aspiring to own a business should consider CrestClean, she says.
"I'm really happy with CrestClean. I've been with them eight years and I don't have any issues."