Franchisee saves the day with a cup of tea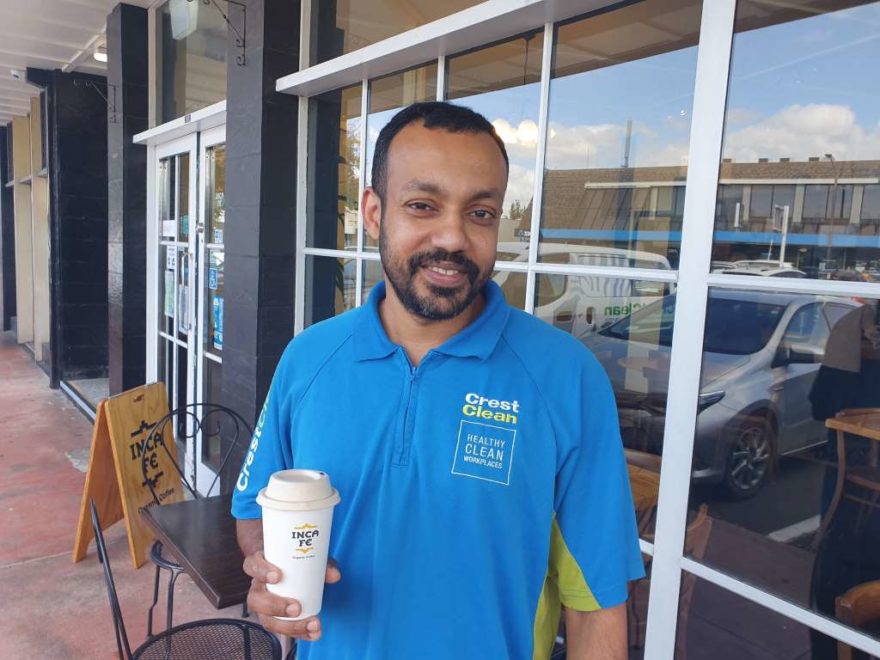 They say a cup of tea solves everything, so when an elderly woman ran her car off the road, CrestClean franchisee Jomy George was quick to fetch her a comforting brew.
Jomy was on his way home from his morning cleaning shift in Palmerston North, when the woman misjudged a corner and crashed her car into a council garden bed.
"I gave her a hand to get out of her car and she asked me to get a cup of tea. There was a café nearby so I went and bought her one. She was quite upset but after having the tea she was okay," says Jomy.
"She called her husband and he came and took care of her."
While Jomy says it "wasn't a big thing", the woman later contacted the CrestClean call centre to express her gratitude.
"She wanted to pass on her thanks and say how lovely it was that someone stopped to help," says Palmerston North Regional Manager Shareen Raj.
"Jomy has a very good personality and loves to help whenever he is needed by myself or our team for extra cleaning. He always stands by everyone and is a very good team player, so I'm not surprised that he stepped in to help. We have some wonderful people working at CrestClean!"