South Canterbury manager champions kids' sports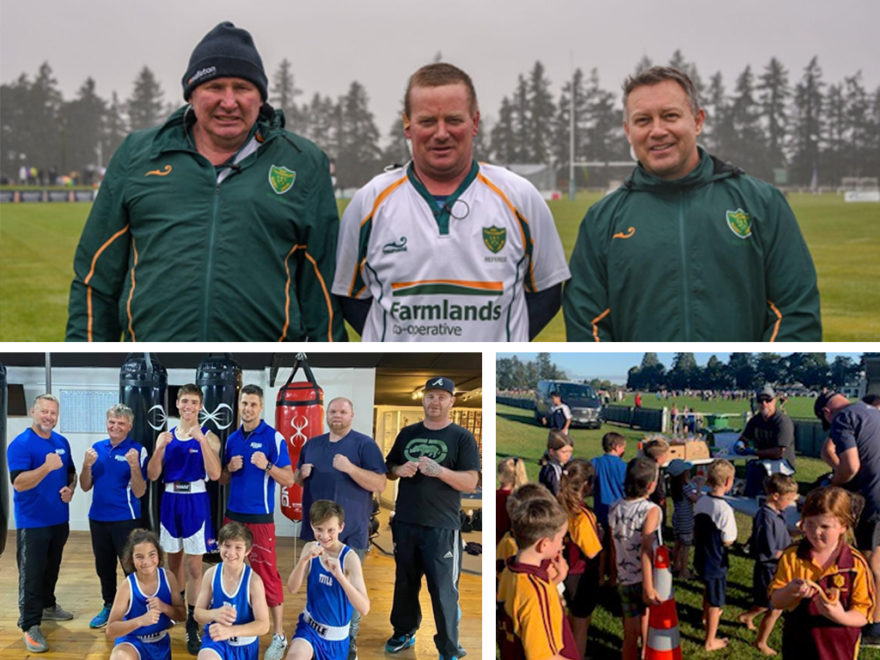 'Kids in sport, not in court' — that is one of South Canterbury Regional Manager Rob Glenie's favourite sayings.
So, it's hardly surprising that in the evenings and at the weekend you will find him volunteering at a number of sporting activities.
From helping to cook 800 sausages at Rippa Rugby every week to coaching at a boxing gym, Rob is passionate about getting involved in the community and urges others to do the same.
"It's so rewarding. People need to get out and be part of the community. We've become so isolated that now we seem to have our face in front of the screen all the time and we don't actually get out and talk to people," says Rob.
"Communities run on volunteers and there seems to be less and less people willing to volunteer nowadays."
Rugby, rugby, rugby
Rob played rugby from the age of six, until he was 44 and injuries prevented him from continuing. He now puts his energy into helping others enjoy the nation's favourite sport.
He is junior club captain at Allenton Rugby Club — the club he predominantly played for, and of which his uncle is a founding member.
"My son played his junior rugby there and the club was dying. It was in disarray and I thought if I'm not part of the solution then I'm part of the problem. No-one would run the junior side of it, so I put my hand up and decided to run it like a business not like a sports club," says Rob.
"When I took over there was about 70 kids playing and now there's about 130. There's a really good vibe around the place and they've brought a heap of new people onto the committee."
One thing led to another and he soon found himself also refereeing throughout Canterbury and behind the barbecue at Rippa Rugby.
"They were short on referee numbers so I put my hand up and then seemed to get dragged into more and more games," says Rob.
"And, because I'm junior club captain, and we have to supply two people each week to cook and serve the sausages… it's me again!"
Pulling the right punches
For the past five years Rob has also volunteered at the Mid Canterbury Boxing Academy, a youth facility that is supported by former boxing champion Billy Graham and has the motto 'raise champion men not champion boxers'.
"My son was getting bullied at school and one of the parents at rugby told me about this amazing programme starting up at this boxing gym, to instil young boys with confidence," says Rob.
"I'd go along and there were some pretty troubled kids there so I started mentoring them and then I just became a fixture at the club."
Rob's son not only gained confidence, he became so good at boxing he was selected for the Commonwealth Games training squad last year.
Meanwhile, Rob has also taken to boxing, achieving his preliminary licence to coach.
"There are a lot of kids out there, especially boys, who go to school all week and they are told that they can't do anything, that they're hopeless. Then they go home and they get told the same thing. If I can be that one person that gives them a little bit of positivity, that might be the only positive comment they get all week," says Rob.
"I'll get a kid in there and he can't do 10 press-ups and after a couple of weeks he can do 50. When you make a big scene about it, get him up in front of everyone and everyone claps, the transformation is incredible."