Auckland Central celebrates 200th franchise team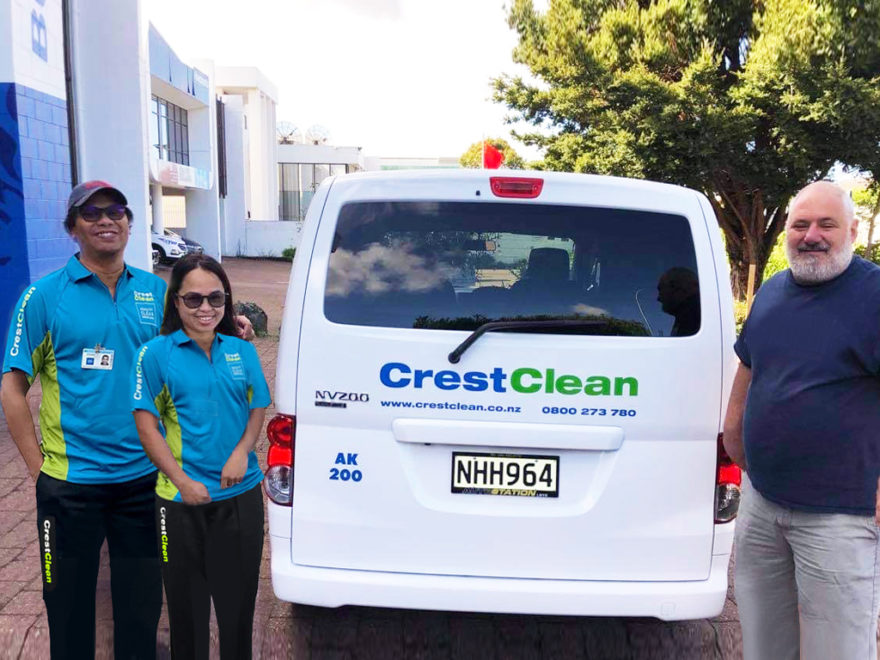 It has always been Paul and Abegail Romualdo's dream to own their own business.
In becoming CrestClean franchisees, not only have they achieved their dream, they have hit another milestone — they are the 200th franchise team to join the Auckland Central region.
Originally from the island of Mindanao in the Philippines, Abegail moved to New Zealand in 2018 to study and the rest of the family followed in 2019.
The couple decided to join CrestClean after Paul was made redundant at the end of last year. They had read a success story about another Filipino family that had bought a franchise and were inspired to follow in their footsteps.
"We thought, if they can do it, we can also challenge ourselves to do it as well," says Paul.
"It has always been a dream to have our own business. We like the fact that we can independently decide on our cleaning schedule at night. We are confident in the fact that we are supported by CrestClean and they have put their full trust in us. This helps us to deliver the best quality service to customers."
During the day Abegail continues to work as a special needs teacher, helping Paul with the cleaning in the evenings. The couple's next goal is to own their own home.
"It would be nice if we could have our own house someday," says Paul.
"We would definitely recommend a CrestClean franchise. The investment is worth the hard work and effort."
Auckland Central Regional Manager Dries Mangnus says Paul and Abegail are already earning a reputation for their hard work and positive attitude, with Paul having picked up the name of 'Mr Happy', due to his infectious smile.
"Paul and Abegail are committed to making their business a success, providing their customers with the highest level of service possible," says Dries.
"It's amazing to think that we have had 200 franchisees join the Auckland Central region since CrestClean started 25 years ago. Amongst them have been many success stories and, while some have since moved on to other things, we are proud to have been a part of their journey. For Paul and Abegail their CrestClean journey is just beginning and I look forward to seeing where it takes them."