Cleaners lighten the load for primary school property manager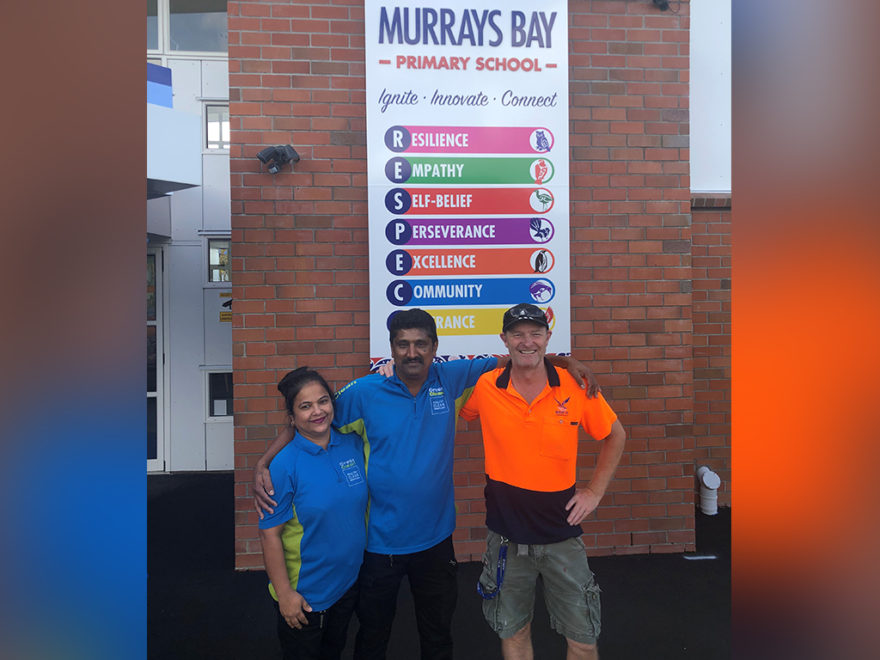 As the property manager of a large primary school, Martin Poulton has plenty of things on his 'to-do' list — but thanks to Ravinesh Prasad and Kanchal Rekha cleaning is not one of them!
The CrestClean franchisees have been cleaning Murrays Bay Primary School since joining the company three years ago and Martin says he has "only good things" to say about the service they provide.
With more than 700 pupils, the North Harbour school takes the husband and wife team four hours to clean, which they do five days a week.
"They do an exceptional job considering there's only two of them. I've got a very good relationship with them. We speak every day and if there's anything that I need to get done, or if I need to prioritise something, they're quite happy to do it," says Martin.
"They are very friendly, happy and accommodating. All the staff know them and we consider them to be part of our team," says Martin.
Ravinesh says he and Kanchal really enjoy cleaning at Murray Bays Primary School as the staff are all so welcoming.
"Everyone is so friendly, we know all the teachers," says Ravinesh.
And, at Christmas, the couple received a gift voucher from the principal to thank them for all their hard work.
Ravinesh, who previously worked as a courier driver, says the physical nature of the work helps to keep him fit and healthy.
"Before, I was sitting down, driving a truck 10 hours a day from point A to point B. That's not good for your health," he says.
"And the traffic in Auckland… oh my gosh! When I joined CrestClean I was so happy because there's no traffic when I go to a job."
CrestClean's North Harbour Regional Manager Neil Kumar says the couple are "amazing franchisees".
"They are proactive, hardworking, honest and helpful — and the standard of their cleaning is excellent."