CrestClean celebrates opening of Alsco's 'greenest' site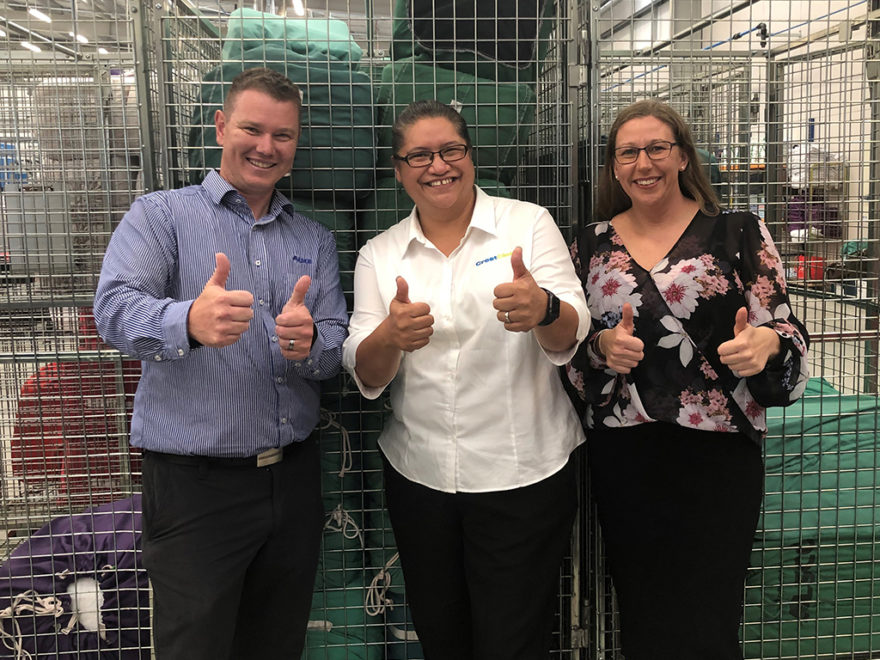 CrestClean was proud to attend the official opening of Alsco New Zealand's new multimillion-dollar premises in Richmond, Nelson.
The $10m plant, which combines Alsco's Nelson and Motueka operations on one site, can lay claim to being the company's most carbon-efficient plant in Australasia.
Built by Coman Construction, it uses a carbon neutral burner fuelled by wood pellets and a continuous batch washer laundry machine that has almost halved the operation's water consumption.
Cutting the ribbon at the event were Alsco group chief executive Mark Roberts, who flew in from Australia, and Tasman mayor Tim King.
"It's something that Alsco's been looking at for some time now — purpose beyond profits. It's not just about profit, it's about what we are doing to the environment and how we are protecting it long term," says Richard Mahood, Alsco Richmond Branch Manager.
"When you think about the word sustainability it includes everything — how do we make all our resources we use sustainable long term, how do we have all our products sustainable long term and how do we have sustainable employment for our staff long term?"
The 2,000sqm purpose-built premises, situated on an 8,000sqm site, are larger than the previous two sites combined, resulting in greater efficiencies, says Richard.
"We've got a lot more space to hold stock and support customers like CrestClean. It's an all-round better business model."
Through its partnership with Alsco, CrestClean provides its customers with a large range of consumable products, hygiene services and rental equipment, which comes with the benefits of only having to deal with one supplier and a single invoice for their cleaning and consumables.
CrestClean Nelson Regional Manager Barbara de Vries says her customers are already reaping the benefits of Alsco's new, larger site.
"It's a fantastic site and an exciting development for both Alsco and the Nelson region. Our customers are happy because we are able to provide them with a quicker, more efficient service, which is great," says Barbara.
"And, as a leader in sustainable cleaning, we are proud to align ourselves with a company that is also committed to a more sustainable future."