Franchisees ticking off their wish list with CrestClean success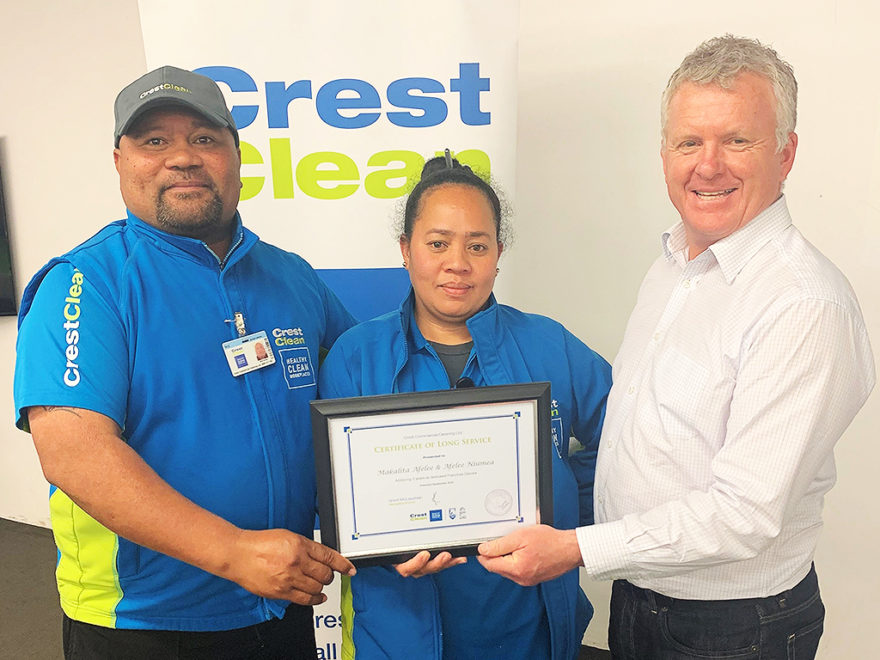 Twenty years ago, Makalita and Afelee Niumea moved to New Zealand from the remote Pacific Island of Tuvalu in search of a better life for their children.
But as their family grew — and with it their expenses — they found themselves struggling to pay the bills.
Makalita was working at a care home and Afelee at a poultry processing plant, but with five of their six children to support, things were very tight financially.
Then, three years ago, after deciding to buy a CrestClean franchise in New Plymouth, they were able to turn their fortunes around.
"After joining CrestClean everything started to change. We were able to catch up financially and meet all our kids' needs," says Makalita.
The couple were inspired by family members who had owned successful CrestClean franchises in Auckland for more than a decade.
"One of them was able to buy his own home, and another ticked off everything on her 'wish list'. She got everything she wanted… a 4WD and family holidays," says Makalita.
"They are more than happy. So, we decided to give it a go. And now we are ticking things off our list!"
Makalita and Afelee, who were recently awarded a 3-Year Long Service Award, are also induction trainers for Taranaki and have completed hard floor and carpet care training.
"We love meeting new faces and helping others out before they jump into their businesses," says Makalita.
Having lived in New Plymouth since 2013, they are now trying to convince other family members to move to Taranaki and buy a franchise.
"We've been trying! We talked to my husband's cousin when we were camping and told him 'don't be scared, we are trainers so come along'… and now he is thinking about it," she laughs.
"We really like it here. It's very different to Auckland. It's not as overcrowded or expensive and the people are really friendly. We love the community, the way people treat each other… and it's not too far from the beach so we can go fishing — and island people love fishing!"
CrestClean's Taranaki Regional Manager Naresh Mani says Makalita and Afelee take a lot of pride in their work and are well respected by both customers and other franchisees.
"They are very proud to be franchise owners and set a great example to others," he says.
"I've had good feedback from new franchisees saying that they've been very well trained under them."