Jasvinder celebrates a decade with CrestClean!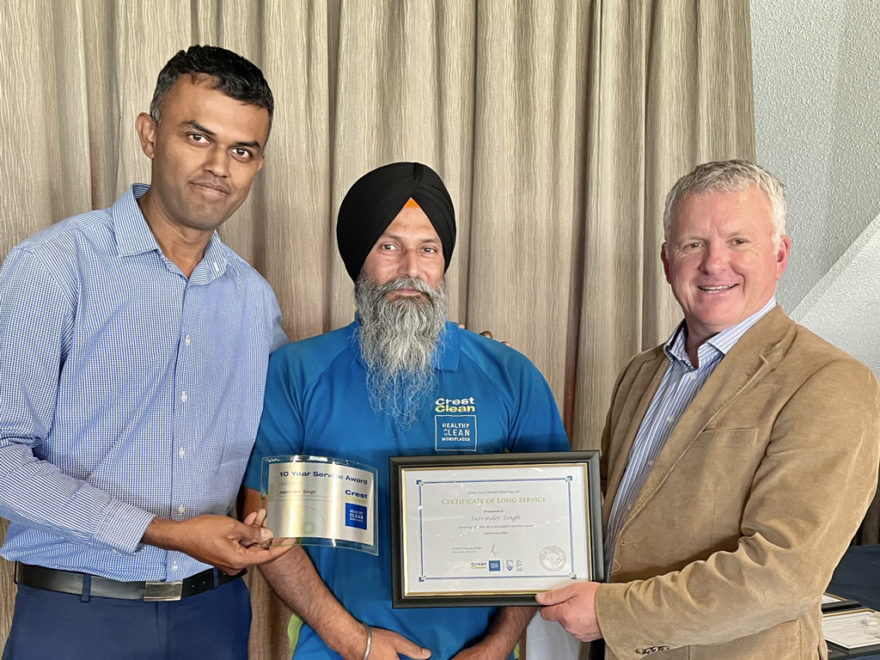 Congratulations to North Harbour franchisee Jasvinder Singh, who is celebrating 10 years with CrestClean!
Originally from India, Jas moved to New Zealand in 1989 and joined CrestClean after reading online about opportunities with the company.
A bus driver by day, Jas cleans in the evenings and says he enjoys the flexibility of being able to fit it in around his other work.
North Harbour Regional Manager Neil Kumar says Jas is a very humble and respectful person and he is pleased to have such a "fatherly figure" in his team of franchised owner operators.
"All his family members are involved in his business and together they have worked hard to make it a success. He is very well respected in his community and a role model to others," says Neil.
"Jas is approachable and always willing to learn and, importantly, he is well-liked by all his clients. He can be proud of achieving this milestone."