Following in his parents' footsteps with a CrestClean franchise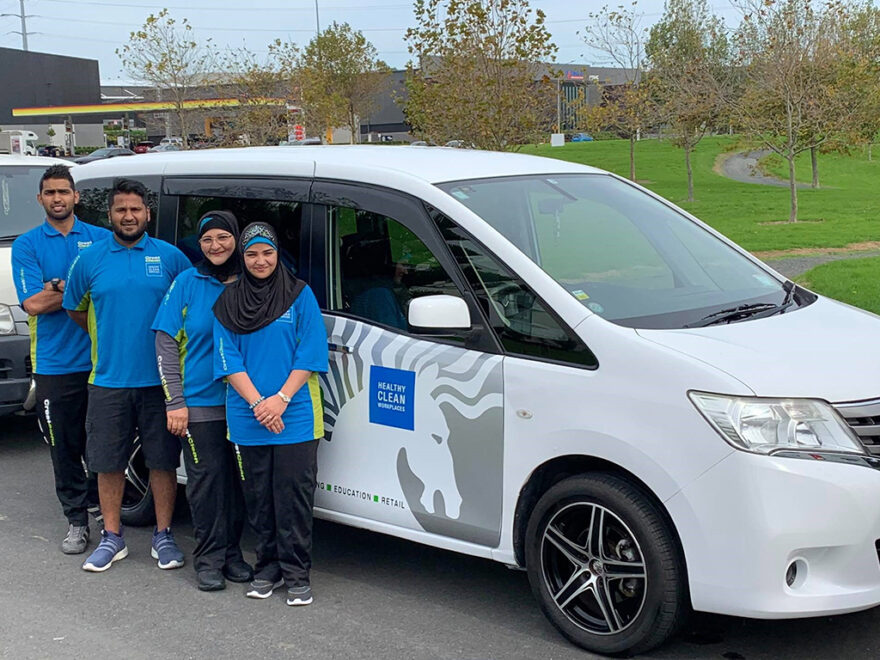 When the time came for Razim Mohammad to stand on his own two feet, it was his parents' footsteps he followed in.
After helping them in their CrestClean business for seven years, he decided to buy a franchise of his own — and six months later he has more than doubled the turnover.
"I thought it was time I did something on my own," says Razim.
"I chose CrestClean because it is a friendly environment to work in and you're your own boss."
Razim moved to New Zealand from Fiji with his parents when he was 19. His father established a painting business in Christchurch and Razim learnt the trade.
In 2014, when his parents bought an additional business, a CrestClean franchise, he was equally keen to help them out.
"I used to work with Dad during the day doing painting work and two to three hours with mum in the evening, cleaning," says Razim.
But, when his wife Nazmeen Nisa Daulat struggled to find work after completing her postgraduate science studies, the couple decided to move to Auckland in search of more opportunities.
"That's when I decided to buy a CrestClean business," says Razim.
"I liked painting but I couldn't see painting and cleaning going together — and cleaning was a more stable option if there were future lockdowns."
Razim says the move to Auckland has also been good for their son, Shazim, 7, who has made lots of new friends.
"When he moved to Auckland he was like 'I love this place, I have lots of Indian friends and I can speak in my own language'," he says.
Razim's mother-in-law Mahezabeen Nisha helped finance the business and does some of the cleaning work, while Razim's brother-in-law Ashfaaq Ali also works with them.
Help and guidance from CrestClean's Auckland East Regional Manager Linda Hill has been invaluable in getting the business established, says Razim.
"I give lots of credit to Linda, she's been really helpful from day one. Whoever I've met from CrestClean has been amazing."
His goal for the next couple of years is to pay off his loans and save for a house.
Linda says Razim and has team are "absolute treasures".
"They are very polite, have great customer service skills and deliver a very high standard of cleaning," says Linda.
"It has been an absolute joy helping them grow their business. I hope they recommend family and friends to join CrestClean as would love to have more teams just like them!"