Rugby, romance and residency for Northland franchisee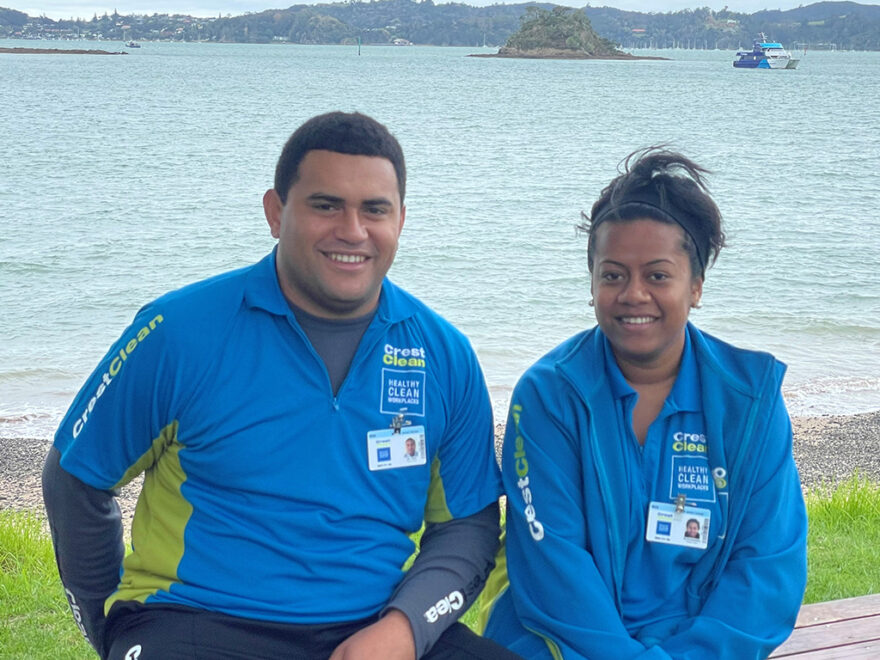 What do CrestClean's John Salele and All Black great Sid Going have in common?
Answer: They both played for Northland's Mid Northern Rugby Club. And, while John hasn't gone on to be an All Black, he is heading towards great things.
John bought a franchise in Kerikeri last month and not only has the former winger picked up the ball, he's running with it.
"I've never owned my own business before. I love being my own boss and setting up our family up for the future," says John.
It was rugby, romance and the open sea that brought John to New Zealand six years ago.
A marine engineer in Fiji, he sailed a yacht over to New Zealand for a customer in 2015 and while he was here met his future wife, Miriama.
"I was staying with a Fijian family and in the afternoon I would normally go and play volleyball at the park, and that's where I met my wife," says John.
When his visitor's visa ran out and he had to return to Fiji, a friend hatched a plan for his return.
With John having played for the Uprising Rugby sevens in Fiji, his friend helped him secure a three-year contract with the Mid Northern Rugby Club.
"He knew the manager and he contacted him, and he asked me to come and play for him. So, I came back two months later," he says.
John and Miriama married and had a baby girl and John gained residency, settling in Whangarei where Miriama's family lives.
For the past three years John has worked in Kaikohe, which is an 80km commute from Whangarei.
After talking to CrestClean business owners in the region, John decided to put the time he spent travelling each day to better use — so, he moved his family to Kerikeri and bought a franchise.
Now, instead of spending hours on the road each day, he is closer to his work, freeing up time to work in his CrestClean business in the evenings.
"It's good, I go to work in the day and come back and clean at night. My aim is to grow the business. It gives us something to look forward to, for our future. I've already started recommending CrestClean to friends," says John.
The quieter pace of life in Kerikeri has also been a positive for the family, he adds.
"It's a nicer lifestyle, it's pretty laid back and very good for family life."
CrestClean's Kerikeri Regional Manager Kent Wilkinson says it's great to have John and Miriama on board.
"They are young, enthusiastic and keen to grow their business. And, having moved to Northland myself six months ago, I can highly recommend the lifestyle change!"