Celebrating seven years of health, happiness and success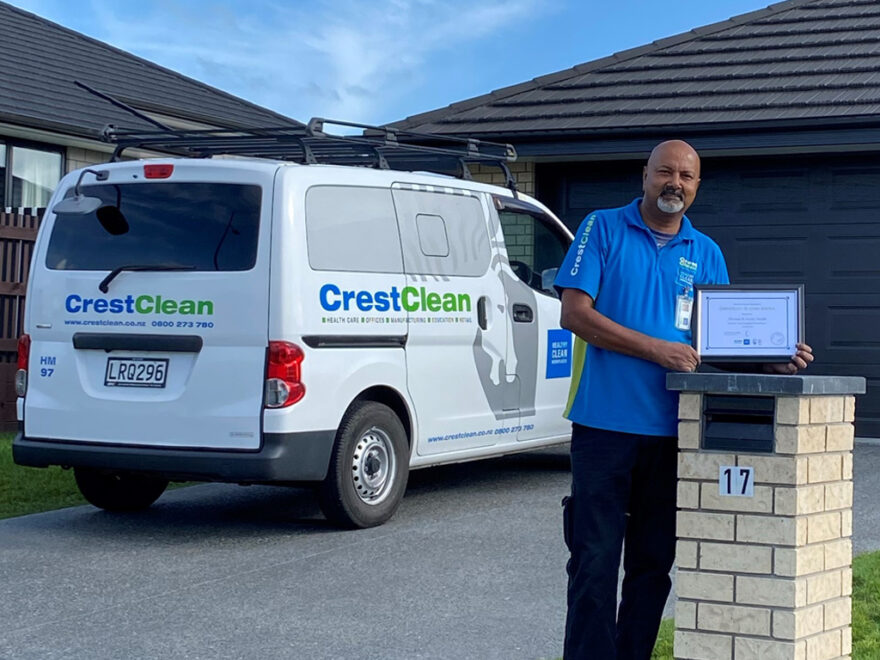 Permal Naidu is sleeping easy since becoming a CrestClean business owner.
After working nightshifts for more than 15 years, the Hamilton franchisee says CrestClean has given him back his quality of life.
"Now I come home earlier at night and I sleep in — I've done so many night shifts, I want to relax now!" he says.
Permal, who recently received a 7 Year Long Service Award, says not only is he feeling healthier and happier but, with increased earnings, he has been able to buy a brand new four-bedroom home.
"I've tripled the business since I started. I'm very happy."
Permal moved to New Zealand from Fiji in 2008, after visiting for his nephew's wedding.
"We went to see a friend in Hamilton, who I used to work with in Fiji, and he said 'why don't you stay?'. In two weeks I had a job here."
In Fiji, Permal worked as a plastics technician for 12 years, doing 16-hour night shifts, and getting just four hours' sleep during the day.
Initially, he found similar work in New Zealand, working a combination of day and night shifts.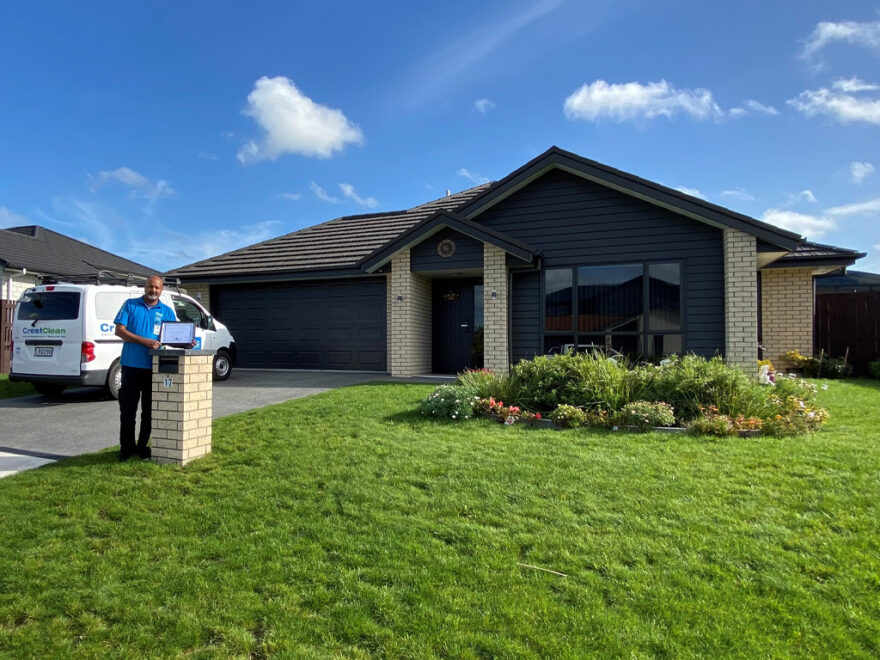 He was introduced to CrestClean through his nephew who had a franchise in Wellington, which he sold so he could buy another in Hamilton.
"I was looking after his business until he moved to Hamilton, but then he decided not to come, so I bought it off him," says Permal.
"At first I carried on with my other job and grew my business slowly. Within a year I was cleaning fulltime."
Permal's wife, Sarda, who is a partner in the business and works in a supermarket during the day, often helps with the cleaning in the evenings. Their customers consist of a large office and a school, where all the children know them by name.
"They treat us like family, everyone knows who we are!"
CrestClean's Waikato Regional Manager Nivitesh Kumar says Permal is an extremely reliable and professional operator.
"He is always smiling and all his customers love him. His success is reflected in the fact that everyone knows his name."