Cuisine and camaraderie at North Harbour get-together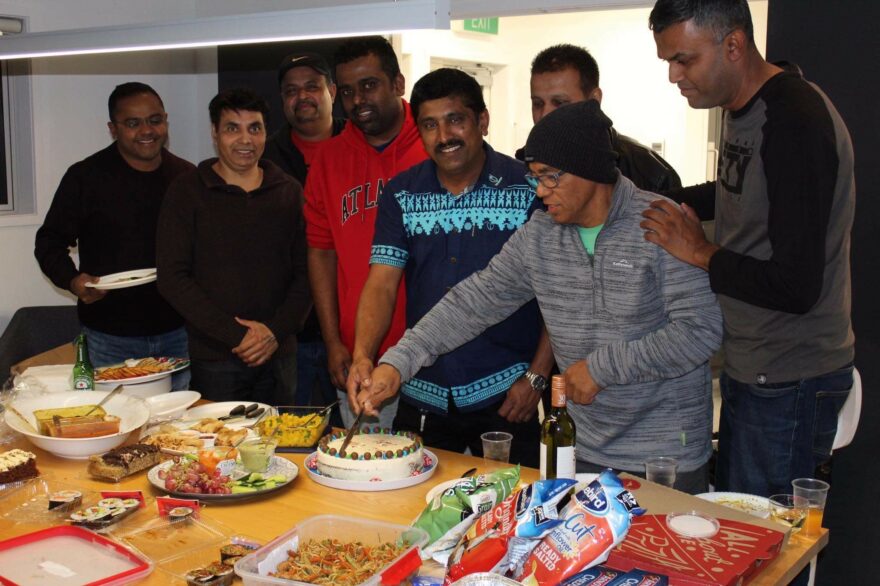 Food and ideas were shared by North Harbour franchisees at a recent social gathering aimed at building relationships between the business owners.
"With a franchise, you've got your own business and you hardly get a chance to interact with each other," says CrestClean's North Harbour Regional Manager Neil Kumar.
"It's all business, business, business… we needed to have some sort of social activity."
Neil thought a shared meal would be a great way for franchise teams to come together and get to know each other better.
"It was a really good night. People brought the local food that they love from their home countries. All the franchisees who came were keen to do it again, so now we are looking at doing something like this every four months."
Neil's wife and business partner, Rachel, also made a special cake for the occasion which was cut by the region's oldest franchisee, Sammy Cabacungan.
There are 32 franchisee teams in the North Harbour region — the longest-standing has been with CrestClean for 12 years, and the newest almost a year.
Neil says it was great to see the more experienced franchisees offering support and sharing their knowledge with others.
"It was really good, people were really able to open up to each other and share ideas. We are already looking forward to the next one."