Stratford's first CrestClean franchisees!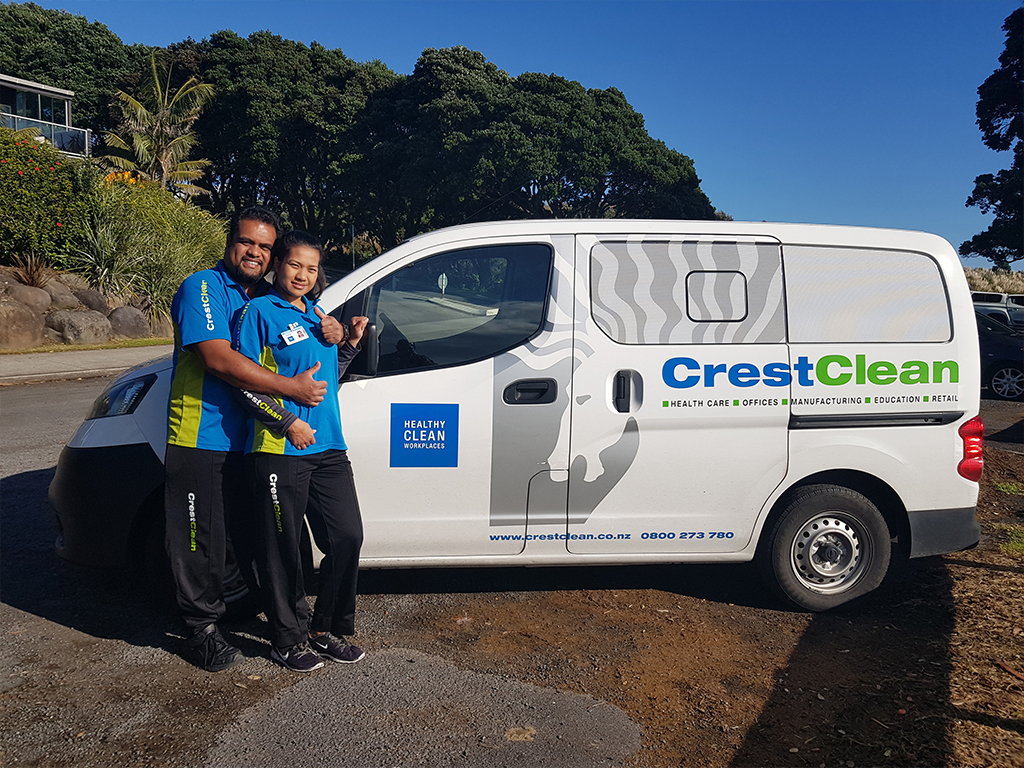 Taranaki franchisees Taraneti and Uetire Boueka will soon become Stratford's first CrestClean team.
The couple, who currently live half an hour away in Waitara, already have customers in Stratford and are looking forward to moving to the small rural town.
"It seems nice and quiet, which is good because I don't like crowded places," says Taraneti.
"We will be the first CrestClean franchisees in Stratford and we hope to expand the business. We're very excited."
Originally from Kiribati, Taraneti and Uetire moved to Taranaki from Auckland five years ago and joined CrestClean earlier this year.
"Auckland was too busy, there was too much traffic and it was too expensive," says Taraneti.
"We came here thinking we would stay for a few months to see how we liked it but it was so good we didn't want to go back. It's nice and quiet here and cheaper than Auckland. And I like the people here, they're really friendly."
Taraneti initially worked as a caregiver at a rest home but left her job when their babysitter was no longer able to care for their three-year-old daughter.
Family and friends who had enjoyed success with CrestClean suggested it might work for her also.
"I got most of my information from them. The Kiribati community here gets together a lot," says Taraneti.
With their two older daughters able to look after their youngest after school, a CrestClean franchise fits in well with family life.
"I go to work in the afternoon, when my older girls get home. And my husband joins me when he finishes work at 3.30pm," she says.
"I really enjoy it. I get to be my own boss and spend time with my husband, doing the same job at the same place."
The couple have been travelling 40km each day to Stratford, and 70km to Hawera at the weekend, to clean for their customers, and are looking forward to being closer to their work.
"It will be a lot easier," says Taraneti.
CrestClean's Taranaki Regional Manager Naresh Mani says it's exciting to see CrestClean extend its reach to Stratford and acknowledged Taraneti and Uetire's commitment to the company.
"They are a lovely couple, who are enjoying being their own bosses and are already striving for success," says Naresh.
"I am sure, with the move, they will continue to go from strength to strength."