CrestClean proves popular at Taranaki Business Showcase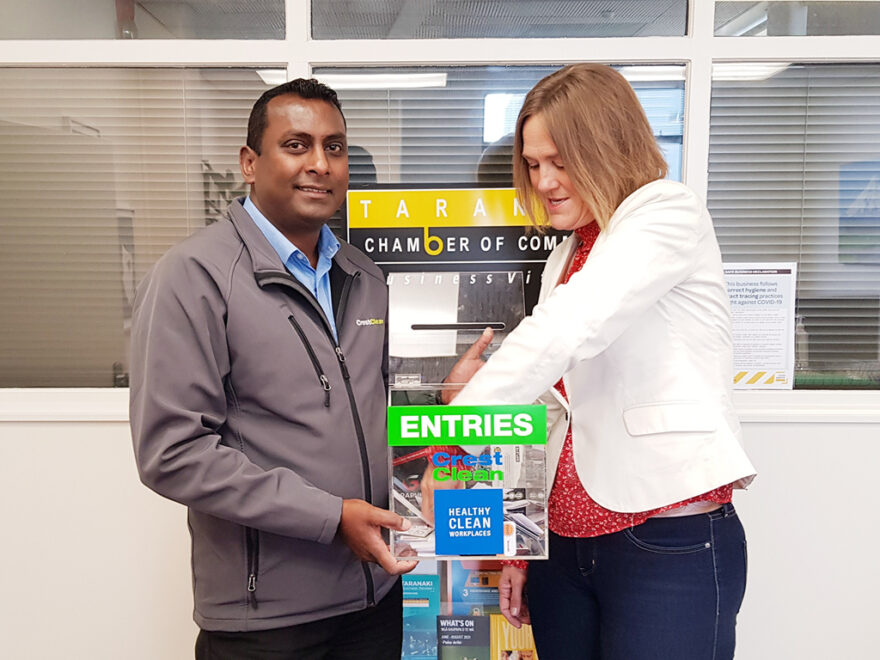 CrestClean's Anti-Viral Sanitiser is likely to be popping up in businesses throughout New Plymouth after the Taranaki Chamber of Commerce's recent 2021 Business Showcase.
More than 150 samples of the Anti-Viral Sanitiser were included in CrestClean goodie bags distributed to business owners.
Taranaki Regional Manager Naresh Mani says a steady stream of people visited the CrestClean stand at the event, with the goodie bags being extremely popular.
"Almost everyone who passed by our stand stopped and everyone took away a bag. We also gave out lots of flyers about our cleaning services."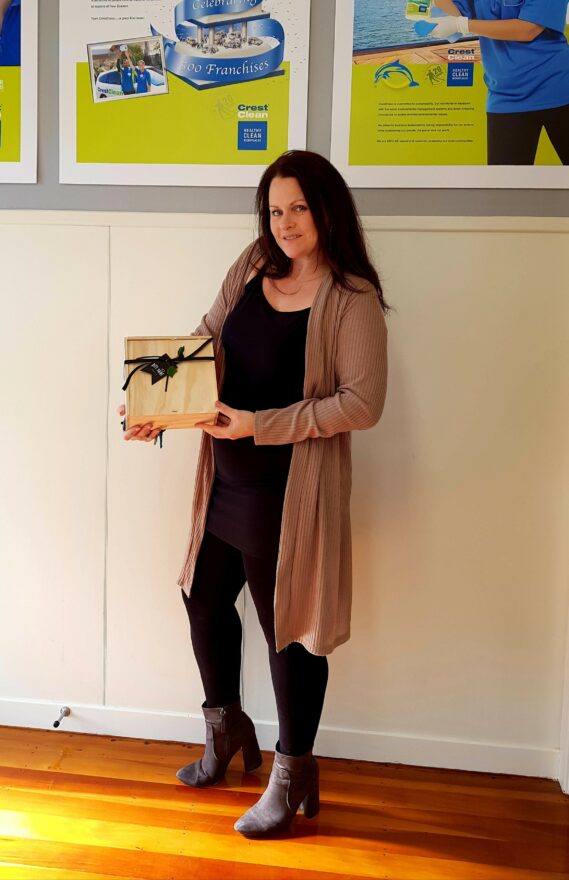 The annual event is a good opportunity to connect with other local businesses, says Naresh.
"It's very good for our region. It's a small region and we get to meet a lot of businesspeople from the local community. When people open a new business, they join the Chamber of Commerce and the Showcase gives us an opportunity to meet them. It was a really nice, well organised event."
CrestClean was one of more than 65 exhibitors at the Showcase, which has been hailed by the Chamber as a great success.
"It was an opportunity for people to put their businesses in front of other businesses. For us that meant promoting all of the cleaning services we provide — Commercial Cleaning, Hard Floor Care, Carpet Cleaning, Pure Water Window Cleaning and Property Care," says Naresh.
As part of the evening, CrestClean held a business card draw, which was won by Leanne Paris form the Taranaki Property Investors Association, who took away a gift box containing specialty food items.
"CrestClean is proud to be part of the Taranaki business community. It was a very enjoyable and worthwhile event, and we look forward to doing it all again next year," says Naresh.