Quieter lifestyle bears fruit for Blenheim franchisees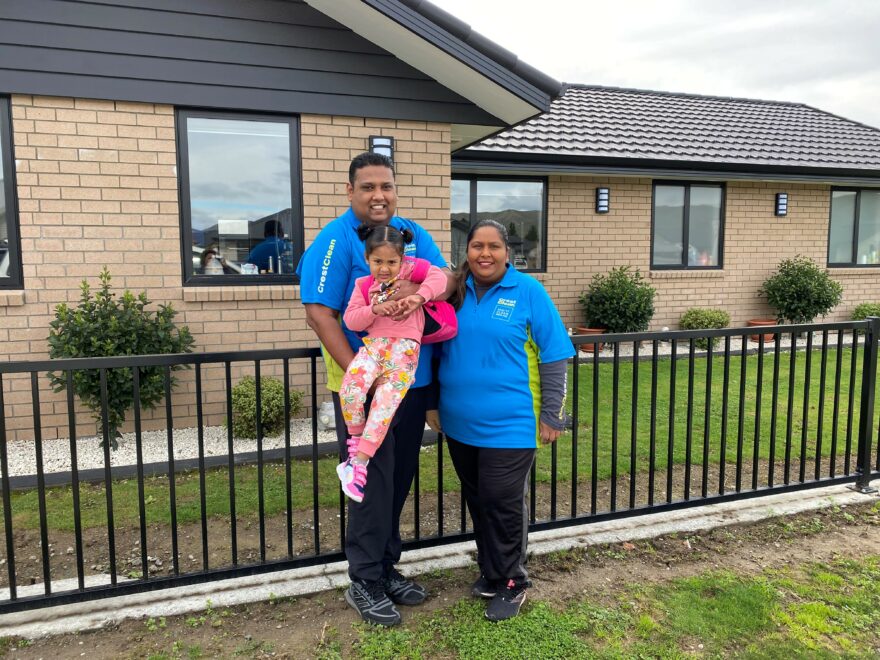 Beautiful landscapes, quieter roads and the opportunity to build a better life enticed Sameeta Kumar and Nischal Lal to the South Island.
Now, six years later, with the busy traffic and soaring house prices of Auckland behind them, the Blenheim franchisees "wouldn't change it for anything".
Having more than doubled the size of their CrestClean business, bought a beautiful new home and become proud parents, all the couple's dreams have come true.
"We like it a lot. The longest drive we have from one clean to the next is 10 minutes and a tank of fuel lasts us two weeks. We're saving so much time and money, which we can invest back into our family," says Sameeta.
"And the Blenheim community's very supportive. Everyone knows everyone so you feel very safe. It's really nice."
A chef and a nurse by profession, Nischal and Sameeta tried contracting for another cleaning company in Auckland before joining CrestClean.
"We were self employed but it worked out we were earning under the minimum wage," says Sameeta.
"We knew a few CrestClean franchisees and could see it was a fruitful business opportunity but we didn't have the cash to buy a franchise in Auckland. Then we were offered a relocation package to Nelson."
After a trip to Nelson to meet Regional Manager Barbara de Vries and a weekend of sightseeing, Sameeta and Nischal were sold on the idea!
A Move to the Regions package helped them to relocate and get established — and 18 months later they received further assistance from CrestClean to move to Blenheim.
"We were the third franchisee team in Blenheim; since we came here it's picked up a lot," says Sameeta.
Three years ago they bought their first home and a year later they welcomed a baby girl, Shanice, who is now 2.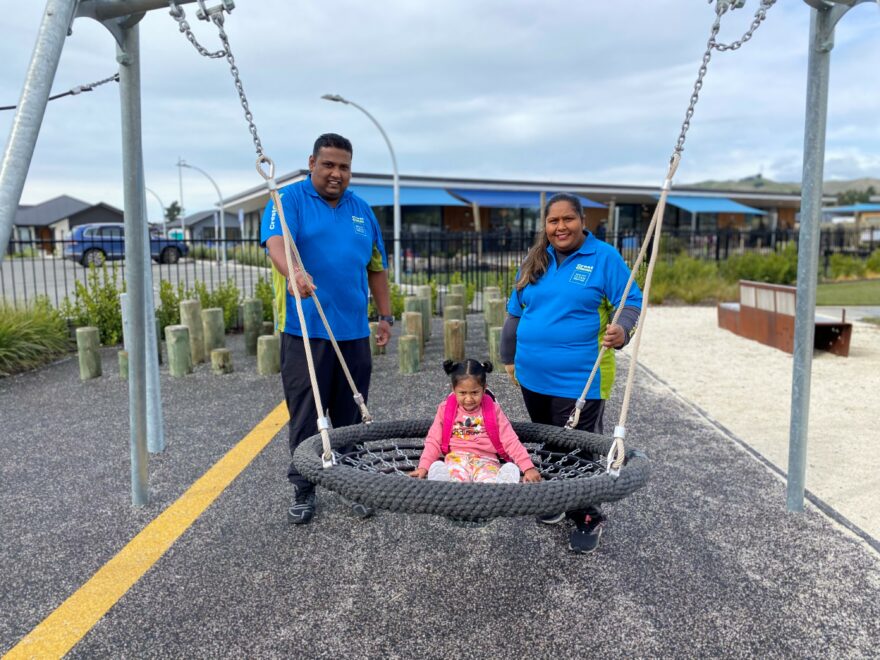 "We built a house in a really nice subdivision, with four bedrooms and two bathrooms. We both go to work at 3pm and we pick up Shanice from childcare at 5.30pm, drop her home to grandma and go back to work. There's a lot of flexibility, it's really good."
Sameeta says they would not have achieved the same success and work-life balance had they had stayed in Auckland, in their original careers.
"We wanted to grow our family and have a house, like everyone does. But, to survive in New Zealand you've got to have a really good income, and nursing and cheffing just didn't cut it. Without CrestClean we wouldn't be where we are today. I think it would have taken us much longer to buy a house. We're so glad we made the move."
Blenheim Regional Manager Barbara de Vries says Sameeta and Nischal are always willing to help out and an asset to CrestClean.
"They are very lovely people who are willing to work with us to achieve their dreams. They have really loved their move and are ticking off their goals."