Owning their own business enables Hawke's Bay couple to buy their first home together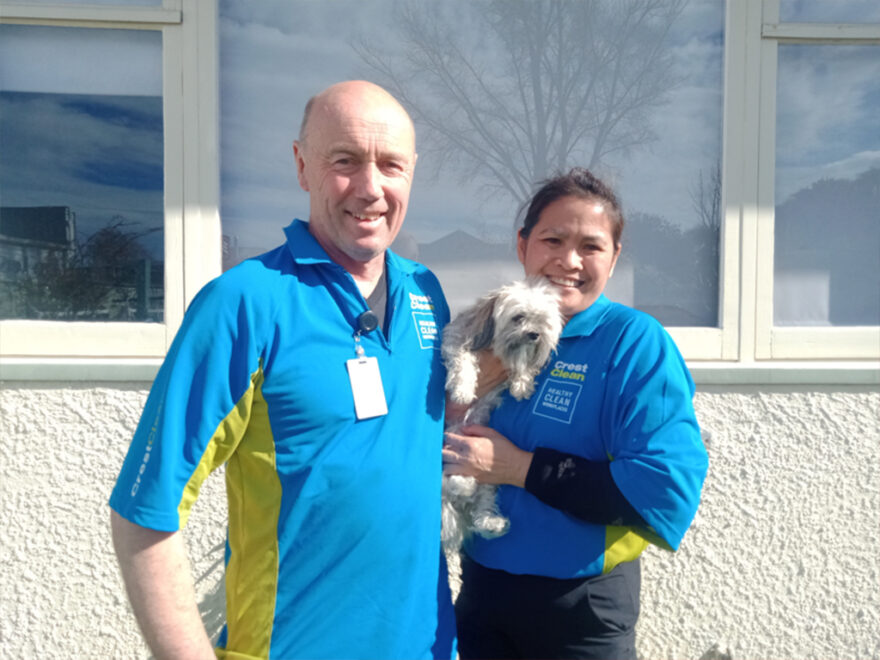 Hawke's Bay franchisees Wayne and Analita Lyster are excited to have bought their first home together — something they say was fast-tracked by owning a CrestClean business.
"We needed to save as much money as we could, and house prices kept ratcheting up. Owning a CrestClean franchise definitely enabled us to save for a deposit," says Wayne.
"And, because our income was high, we were able to get a loan."
The couple were introduced to CrestClean when Analita was working as a caregiver at a rest home and a colleague invited her to join her in her franchise. They worked in partnership for a year, after which Analita decided to buy her own business.
"She was quite happy doing her caregiving but when we heard about CrestClean we thought we'd give it a crack, and it's worked out really well."
Initially, Wayne helped Analita with cleaning in the evenings, continuing to work in his job as a heavy transport engineer during the day. Two weeks ago, having grown the business and settled into their new home, he was able to leave his 'day job'.
He is now working less hours while achieving a higher income and is looking forward to spending time redecorating their three-bedroom, 1950s home, which they share with their two dogs, Patty and Maggie.
"We're earning more than we were when we were both in fulltime jobs. It's like we're bringing in two and a half wages," says Wayne.
"It's great, I really enjoy the work. The hours are flexible and and you're your own boss. You can organise things the way you want, and you make your own decisions on how to improve the service you're providing. I get a real sense of satisfaction out of making sure things are right."
CrestClean's Hawke's Bay Regional Manager Tim O'Leary says Analita and Wayne provide a high standard of service and he is excited to have them on the team.
"Customers are happy with their work because they both have an eye for detail and the quality of their work is very high. Here in the Hawke's Bay we expect our teams to have a constant and consistent standard of cleaning — Analita and Wayne do exactly this," says Tim.
"They have both worked incredibly hard to buy their home together and I have no doubt they will enjoy it, and that their business will continue to thrive."