100% of CrestClean personnel complete new Health and Safety induction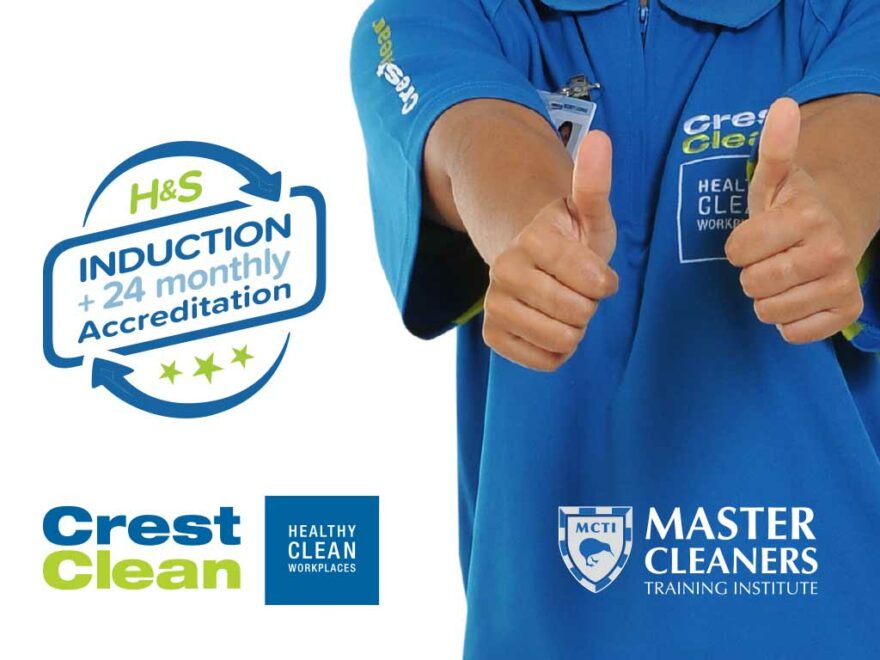 CrestClean is proud to have reached an important milestone, with 100% of its franchisees and their employees having completed the company's new Online Health and Safety Induction.
More than 1960 CrestClean personnel have achieved compliance under the new system, which was introduced in April as both an induction and a refresher to be completed every two years.
"This is a huge achievement and I would like to thank everyone who has contributed to ensuring the whole team is up to date with the latest Health and Safety requirements," says Liezl Foxcroft, who is General Manager of CrestClean's Master Cleaners Training Institute.
"It was great to see everyone respond so positively. From franchisees to quality assurance officers, regional managers and support staff, it was a company-wide effort," she says.
The beauty of having an online platform for the induction is that people can complete it anytime, anywhere, says Liezl.
"They don't have to go into a specific training centre to do it, and it's very dynamic — it includes small video clips, pictures, flip-over boxes… so it appeals to all types of learners."
Health Safety and Wellbeing Leader Ian Noon says health and safety awareness is especially important in an era where health and hygiene are at the forefront of many people's minds.
"It's about competence and refreshing awareness. We also wanted to be able to give our customers that extra level of reassurance that our people are up-to-date in their knowledge and competent at creating safe, healthy, hygienic workplaces."